Main content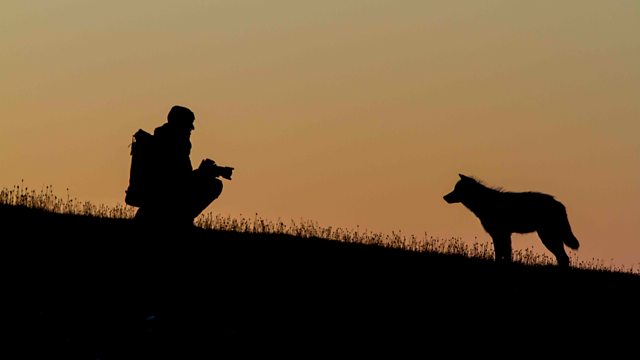 Sharing Our Lives with Wolves
Few creatures have infiltrated our psyche as much as wolves. Can we share the planet with these enigmas of the wild, or will we always want to eradicate them from our lives?
Few creatures have infiltrated our psyche as much as wolves. They haunt our imagination and appear in our stories, myths and legends. They are at once the embodiment of the devil and of the wild, enough dog that we relate to them, but also rugged, unpredictable and wild. They roam vast, untamed landscapes and then appear in our midst, hunting sheep and spreading fear. Our relationship has been so conflicting that they were almost eradicated from the earth by the end of the 19th Century. But since being protected they are slowly coming back in both Europe and America. Are we now able to live with them? Do we want to? Monty Don explores the enigma that is the wolf and looks at how our attitudes have shaped their destiny.
Tom Arnbom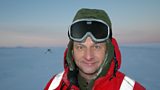 Tom Arnbom is a senior conservation officer at WWF Sweden. He has studied both sperm whales (M.Sc.) and elephant seals (Ph.D.) and has worked for both the Ministry of Enviroment and natural film industry.
For almost 20 years, he has been working in relation to large carnivores in Sweden and seeking solutions for carnivore conflicts on a European level with the European Commission.
He has vast experiences in human wildlife conflicts and has worked with the International Whaling Commission, sealing and Swedish National Carnivore Board.
Darlene Kobobel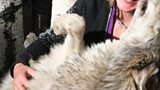 Darlene Kobobel rescued a wolf-dog by the name of Chinook in 1993. The two-year-old female was going to be put down because she was a 'wolf-hybrid' but Darlene took her home and learned of the issues and controversies regarding wolf-dogs and wolf-dog breeders in Colorado county.
Wanting to provide a safe haven for unwanted wolf-dogs, Darlene launched the Wolf Hybrid Rescue Center. She and her team were inundated with calls from people who felt they can no longer keep them as pets.
Through this work, Darlene discovered that of the around 250,000 wolf-dogs born in the US every year, 80 per cent are likely to die before the age of three because they commonly have to be put down after being donated to shelters. Kobobel decided the answer was more education and began work to turn the Wolf Hybrid Rescue Centre into an educational facility now known as the
Colorado Wolf and Wildlife Center
.
Dr Thomas Heberlein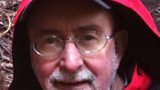 Dr Thomas A Heberlein began his career as an environmental sociologist  in 1971, earning a Ph. D. in  Sociology at the University of Wisconsin-Madison. He spent a year at the University of Colorado before joining the
Department of Rural Sociology at Madison
.
He served as Department Chair, Director of the Center for Resource Policy Studies and Programs and in the Gaylord Nelson Institute of Environmental Studies at UW-Madison before retiring in 2001.
Heberlein was a visiting professor in the Department of Wildlife, Fish and Environmental Studies at the Swedish University of Agricultural Sciences in Umeå Sweden from 2004-2012.
He currently divides his time between Sweden and the United States. His capstone book, Navigating Environmental Attitudes, Oxford University Press (2012), deals in part with his research on attitudes toward wolves.
Learn about habitats with The Open University