Main content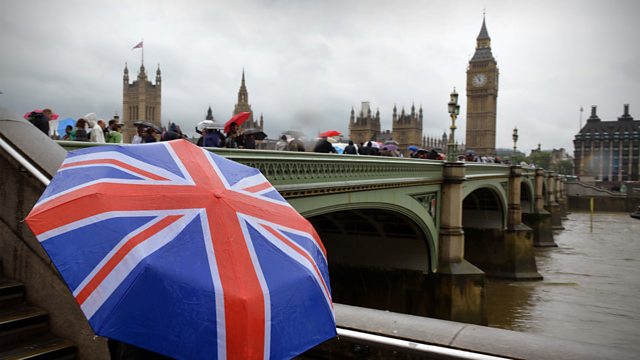 Peter Hennessy is joined by David Hope, a former senior Scottish judge on the Supreme Court of the United Kingdom, to discuss how further devolution will change the constitution.
Peter Hennessy, the historian, continues his series of conversations on the future of the United Kingdom's constitution. His guest today is David Hope (Lord Hope of Craighead), former Scottish judge and former Deputy President of the United Kingdom's Supreme Court.
The hurried promises of further devolution made by political leaders during and immediately after the Scottish Referendum will fundamentally change how the United Kingdom is governed, with little opportunity for people to consider what this radical reform might mean or to discuss the constitutional implications.
This series explores the possible impact of further devolution on the United Kingdom's constitution. In each programme, Peter Hennessy invites his guests to draw on their different expertise in government, politics, the law and public ethics in considering questions of accountability, coherence and practicality. For example, would further devolution improve trust in politics? Is devolution practical unless it is accompanied by tax-raising powers? Is there a risk that varying degrees of devolution across the country could create an incoherent system? Would all citizens of the United Kingdom continue to enjoy equal rights? Would a federal constitution be viable? Are we heading towards the end of the United Kingdom?
Peter Hennessy's other guests during the series are William Hague MP, First Secretary of State and Leader of the House of Commons; Alistair Darling MP, former Chancellor of the Exchequer; Onora O'Neill (Baroness O'Neill of Bengarve), philosopher, chair of the Equality and Human Rights Commission and former BBC Reith lecturer; and Robin Butler (Lord Butler of Brockwell), former Cabinet Secretary.
Producer: Rob Shepherd.
Last on
Broadcasts