Main content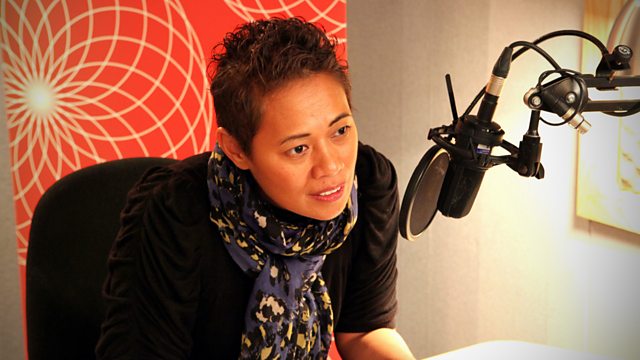 Thursday - Rob Cowan with Monica Galetti
With Rob Cowan. Including Five Reasons to Love Folk Dances; Artist of the Week: Hilliard Ensemble; Rob's Essential Choice: Brahms: Piano Trio No 1 in B, Op 8.
Discover definitive recordings of the greatest classical music with your trusted guide, Rob Cowan. His guest is the chef Monica Galetti.
9am
A selection of music including '5 Reasons to Love... folk dances'. Throughout the week Rob enjoys works based on folk themes by Arnold, Grieg, Bartok and Bruch.
9.30am
Take part in our daily musical challenge: listen to three musical extracts, try and find a connection and see if you can suggest the missing fourth.
10am
Rob's guest this week is the chef Monica Galetti. Well known for her role as a judge on the cooking show MasterChef: The Professionals, Monica is the Senior Sous Chef at top London restaurant Le Gavroche. Monica will be sharing her favourite classical music every day at 10am.
10.30am
This week Rob features recordings by the vocal quartet The Hilliard Ensemble. Regarded as one of the world's finest vocal chamber groups, The Hilliards have established a formidable reputation both for their interpretations of early music and for their premieres of works by living composers. As they celebrate their 40th anniversary and prepare for their final performance, Rob showcases favourite recordings chosen especially by the members of the ensemble.
11am
Rob's Essential Choice
Brahms
Piano Trio No. 1 in B Op.8 (original version)
Odeon Trio.
Music Played
5 Reasons to love.. Folk Dances

Monica Galetti's Choice No. 1

Monica Galetti's Choice No. 2

Artists of the Week: The Hilliard Ensemble

Essential Choice

Artists of the Week: The Hilliard Ensemble
Find the Fourth
The connection was Prime Numbers and the answer was 7. We played excerpts from Borodin's String Quartet No. 2, Beethoven's Symphony No. 3 'Eroica' and Saint-Saens' Piano Concerto No. 5 'Egyptian', so the next number in the sequence is 7.