Main content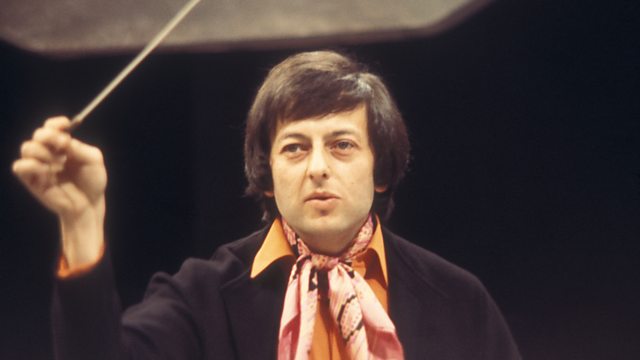 Guest Star: 'Andrew Preview'
Andre Previn talks to Donald Macleod about his famous appearance on the 1971 Morecambe and Wise Christmas Show as well as friendship with fellow Russian emigre Vladimir Ashkenazy.
Donald Macleod talks exclusively to André Previn about his legendary appearance on the 1971 Morecambe and Wise Christmas Show, and friendship with fellow Russian émigré Vladimir Ashkenazy.
André Previn is one of our most iconic musical celebrities - a world-renowned conductor, a multi-award-winning jazz and classical pianist, and a household name to millions after his appearance as Morecambe and Wise's guest "Andrew Preview". With five former marriages, including to actress Mia Farrow and violinist Anne-Sophie Mutter, Previn's never been far from the arts - and the gossip - pages of the newspapers. And yet, his formidable talents as a composer have often been overlooked. This week, Donald Macleod explores André Previn's career as a movie, jazz and classical composer, exclusively in conversation Previn himself as they explore his remarkable musical life.
In 1971, André Previn became arguably the most famous classical musician in Britain - beamed into millions of living rooms as one of the Morecambe and Wise Christmas Show's most famous guests. Even forty years on, he tells Donald Macleod, London cabbies still open their windows to offer their greetings to "Andrew Preview"... In 1979, however, Previn would leave his post as the LSO's Principal Conductor to pursue musical pastures new; he introduces a series of more recent jazz compositions, as well as his Piano Concerto, written for his friend, and fellow émigré, Vladimir Ashkenazy. Donald Macleod also explores André Previn's first opera, "A Streetcar Named Desire",.