Main content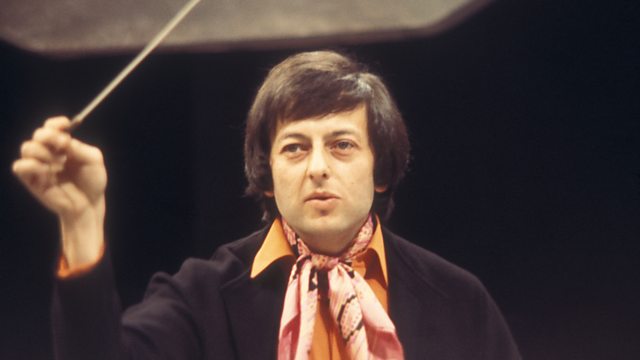 From Nazi Germany to Hollywood
Donald Macleod focuses on Previn's early years in pre-war Berlin and his first experiences as a Hollywood film composer.
Donald Macleod exclusively in conversation with the multitalented conductor, composer, jazzman and classical pianist André Previn. Today: Previn's early years in pre-war Berlin, and first experiences as a Hollywood film composer.
André Previn is one of our most iconic musical celebrities - a world-renowned conductor, a multi-award-winning jazz and classical pianist, and a household name to millions after his appearance as Morecambe and Wise's guest "Andrew Preview". With five former marriages, including to actress Mia Farrow and violinist Anne-Sophie Mutter, Previn's never been far from the arts - and the gossip - pages of the newspapers. And yet, his formidable talents as a composer have often been overlooked. This week, Donald Macleod explores André Previn's career as a movie, jazz and classical composer, exclusively in conversation Previn himself as they explore his remarkable musical life.
Once upon a time there was a little Jewish boy called Andreas Ludwig Prewin, growing up in Nazi Germany as Europe moved towards the brink of war. He talks to Donald Macleod about his memories of 1930s Berlin, and his family's flight to America, where the teenager found a job as a budding arranger and composer at the prestigious MGM Studios. We'll hear two of his most brilliant movie scores - for the films "Bad Day At Black Rock" and "Four Horsemen Of The Apocalypse", before Previn discusses one of his most recent works - his 2009 opera, based on David Lean's classic film "Brief Encounter".
More episodes
Previous
You are at the first episode