Main content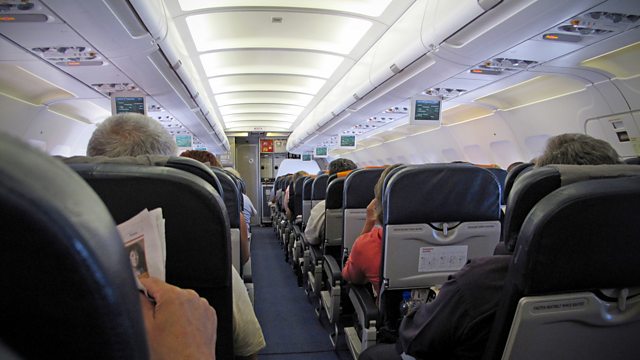 Cabin Fever
Up in the air stuck in a metal tube for hours, can flying ever be a nice experience? Peter Day meets a clutch of British-based experts trying to improve the way the world flies.
Cabin Fever
Finding your comfort zone can be difficult at 35,000 feet. As cash strapped carriers try to put more passengers on each plane, flyers are feeling the squeeze. But there are innovations and advancements being made in aircraft design and London is leading the way with a cluster of firms in this specialist market. Peter Day asks about the width and breadth of these changes and when they will start to make some difference to air travellers everywhere.
Producer: Sandra Kanthal.
Last on

Contributors to this programme
Chris Brady, Managing Director, Acro Aircraft Seating
Adrian Berry, co -Founder, Factory Design
Paul Priestman Director, Priestman Goode
Nik Lusardi, Design Manager, Customer Experience, Virgin Atlantic
John Heath, Group Design and Technical Director, Aim Aviation
James Park , Founder JPA Design
John Tighe, Design Director  JPA Design
Broadcasts