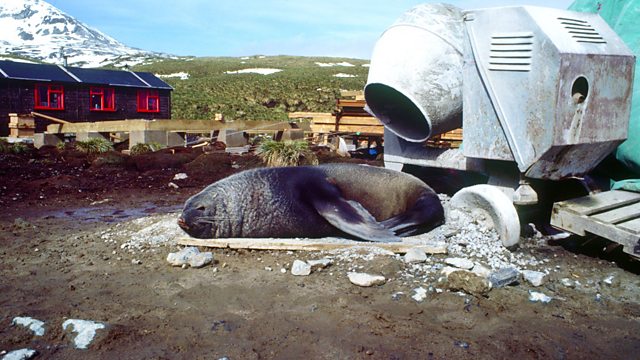 Orangutans and Drones
Orang-utans live in the peat rainforests of Malaysia and Indonesia. It can be tough terrain to travel through on foot so studying and surveying wild orang-utans is difficult and dangerous. Can drones help to answer questions about the number and distribution of the 'people of the forest' and monitor illegal logging of this endangered ape's habitat? This week Shared Planet explores the potential of drones to help us share the planet with orang-utans - but also explores the possible pitfalls of using this controversial technology.
Last on
Dr Helen Morrogh-Bernard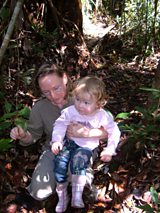 Helen Morrogh-Bernard is the Founder and Director of Orangutan Research at the
Orangutan Tropical Peatland Project
.
Helen has worked in the Sabangau peat-swamp forest since 1995 where she identified the world's largest population of orangutans and then helped to stop illegal-logging and secure their protection. With a small and dedicated research team, she habituated 25 individuals and collected data on orangutan activity, ranging, social and feeding behaviour, identifying how orangutans were surviving in and utilising a logged forest.
She now collaborates with a wide-range of scientists and research projects, comparing orangutan behaviour between geographical locations, habitats and islands, helping to build up a complete picture of the ecology of this cryptic ape. Her personal research interests focus on female range development, dispersal, male-male interactions, self-medication and the unique cultural traits of the Sabangau orangutan population.
Helen completed a PhD at the
Wildlife Research Group
, University of Cambridge in 2009, and continues to oversee the orangutan behaviour research in Sabangau, whilst also remaining committed to conservation and protection of this critical habitat.  
Professor Serge Wich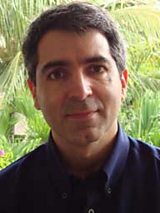 Professor Serge Wich's research focuses on primate behavioral ecology, tropical rain forest ecology and conservation of primates and their habitats. It is strongly focused on the Indonesian island of Sumatra, but also on the island of Borneo where he and his collaborators study the Sumatran and Bornean orangutan.
He also studies primate communication and analyses the meaning and function of calls to understand whether they are learned and what the geographic variation of calls is. This has the ultimate aim of informing theories on how human speech evolved.
In addition, he am collaborating with
Professor Lian Pin Koh
to develop and use 'unmanned aerial vehicles' or 'drones' for conservation and ecological research. This project has put in place drones that fly at locations Africa, Asia, and Europe.
Dr Chris Sandbrook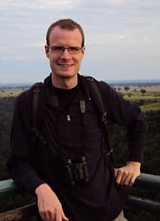 Dr Chris Sandbrook is a political ecologist with diverse research interests around a central theme of biodiversity conservation and its relationship with society.
His current research activities includes investigating trade-offs between ecosystem services at the landscape scale in developing countries as a co-investigator in 
Sustainable Poverty Alleviation from Coastal Ecosystem Services (SPACES)
.
He also investigates the role of values and evidence in shaping the decisions of conservationists and their organisations with particular respect to the use of market-based mechanisms in conservation, and the role of evidence in conservation, including evidence for biodiversity-poverty linkages.
He also analyses the social and political implications of new technologies for conservation and has co-founded the
Games for Nature
platform, building on a Cambridge Conservation Initiative (CCI) small grant. With Bill Adams, Chris is working to develop 'Race the Wild' - a mobile phone app that will allow the user to virtually 'race' against wild animals that are tagged with GPS tracking devices.
He is also interested in the potential social and political implications of the increasing use of 'Unmanned Aerial Vehicles', or 'drones', in conservation, particularly in the global south.
Twitter: 
@csandbrook
Learn about habitats with The Open University