Main content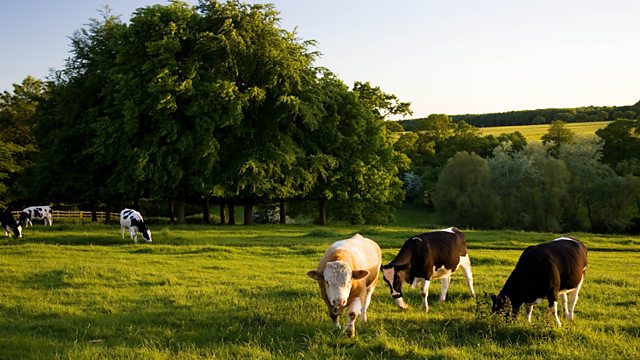 Milk in biodigesters, Healthy broccoli, Eblex videos, Scottish food
Milk prices are still falling. A farm accountant from Cumbria asks if putting it in anaerobic digesters could be a viable alternative to selling it for food. With Anna Hill.
With the price farmers get for milk still falling, a farm accountant asks whether there could be a market for milk as a product to go into anaerobic digesters. Anna Hill hears from him, and puts the question to an expert from a company which builds digesters which generate energy from liquid bio-waste produced in brewing, food and dairy processing. Is it financial viable to use milk to produce energy? And would it even be ethical?
There's a new source of help for farmers wanting practical advice about caring for livestock: an online TV channel which was set up earlier this year by the English Beef and Lamb Executive, the levy board for the beef and lamb industry. It operates via YouTube, and over the last six months it's doubled its viewers.
A new centre which aims to help food producers in Scotland benefit from academic research will open in Edinburgh later today. The Scottish Centre for Food Development & Innovation will be launched at Queen Margaret University.
As Farming Today continues its week-long look at brassicas, we hear about the research which shows that eating broccoli could help protect against heart disease and some forms of cancer.
Presented by Anna Hill and produced by Emma Campbell.
Last on
Broadcast