Main content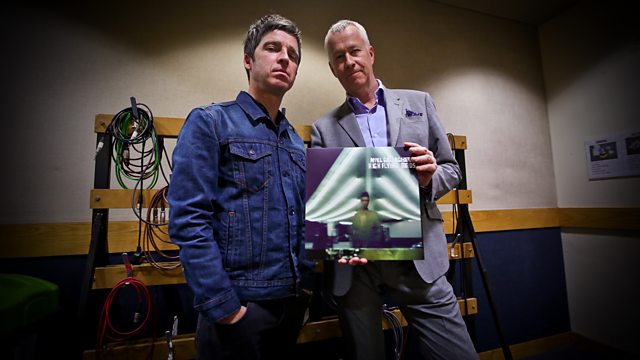 Noel Gallagher (the A-Side)
Noel Gallagher talks to John Wilson about his first studio album since leaving Oasis, Noel Gallagher's High Flying Birds.
John Wilson continues with the latest series of Mastertapes, in which he talks to leading performers and songwriters about the album that made them or changed them. Recorded in front of a live audience at the BBC's iconic Maida Vale Studios. Each edition includes two episodes, with John initially quizzing the artist about the album in question, and then, in the B-side, the audience puts the questions. Both editions feature exclusive live performances.
Programme 9, A-side. 'Noel Gallagher's High Flying Birds' with Noel Gallagher
In 2009 Noel Gallagher left Oasis - one of the seminal bands of the Britpop era with seven multi-platinum albums including: 'Definitely Maybe', '(What's The Story) Morning Glory?' and 'Be Here Now' - which became the fastest selling album in UK chart history. Two years later Noel Gallagher's High Flying Birds also went to Number 1 in the UK with tracks like "Everybody's On the Run", "AKA... What A Life!" and "The Death of You and Me". Praised for its psychedelic tinges and eternal themes of love, loss and hope, it's been described as the best collection of songs "since his Morning Glory days".
With tracks inspired by New Orleans ragtime rhythms and Ennio Morricone-like strings, it put paid to rumours that its creator entered into a state of inertia after the end of Oasis. Noel Gallagher said of the album: "I won't criticize anything about Oasis because I loved being in that band and I was in charge of it, but there was always the feeling: how will this go down in Wembley, with 70,000 people braying for good times? This time I didn't have to think about that. I've got a guy playing wine glasses on one song, a saw on another. This is not Oasis."
Producer: Paul Kobrak.
Clips