Main content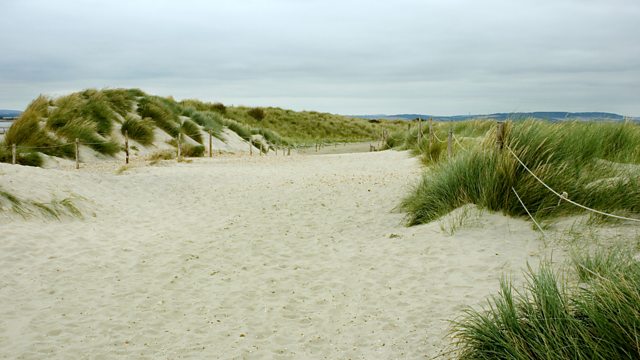 Quicksands
By Lucy Caldwell. A family holiday is shattered by some life-changing news and a life-threatening incident. But just what is the truth behind what happened that fateful day?
A young married couple, Tessa and James, hire a caravan for a week's holiday on the wind-swept Northern Irish coast with their two young children. It's make-or-break for their relationship: James is in love with someone else and wants a separation. Clambering over the sand dunes on the beach Tessa and the children get into difficulties and find themselves trapped in quicksand. When James realises what is happening to his family he turns and leaves them, running away. James insists he was running for help, but Tessa believes, has always believed, that James turned his back on his family and intended to leave them for dead. But just who is telling the truth?
A drama about the slippery and shifting notions of truth and memory from acclaimed dramatist Lucy Caldwell. Lucy's previous dramas for Radio 4 include the Imison Award-winning 'Girl From Mars', 'Avenues of Eternal Peace', and 'Notes to Future Self.'.
Last on

Credits
| Role | Contributor |
| --- | --- |
| Tessa | Barbara Adair |
| James | James Greene |
| Young Tessa | Laura Pyper |
| Young James | Gerard McCarthy |
| Louise | Amybeth McNulty |
| Caroline | Clodagh Casey |
| Angel Clare | Kieran Lagan |
| Angel Clare | Mary Lindsay |
| Writer | Lucy Caldwell |
Broadcast