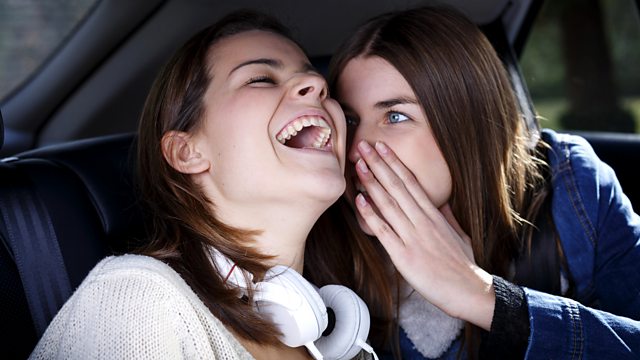 Gossip and Whispers
Psssst ...listen ... John McCarthy considers the pleasures and perils of loose tongued talk.
Gossip is one of the ways we make connections within our social groups but it can be hurtful and isolating for those being gossiped about. The sharing of secrets can reinforce the intimate bonds of friendship - or break them. And rumours, as they fly from ear to mouth to ear, can shift shape to become monstrous or hilarious.
The programme includes readings from works by Ted Hughes, Jen Hadfield and Elias Canetti and music by Tracey Thorn and The Inkspots.
Readings by Peter Marinker, Stella Gonet, Ted Hughes and Jen Hadfield.
Produced by Natalie Steed
A Whistledown production for BBC Radio 4.
Last on
Readings
Title: Siren Song
Author: Margaret Atwood
Publisher: Oxford University Press
Title: Poem (Lana Turner has Collapsed!)
Author: Frank O'Hara
Publisher: Avalon Travel Publishing; 2nd edition edition
Title: extract from The Tongue Set Free
Author: Elias Canetti
Publisher: Granta Books
Title: extract from Midas, from Tales from Ovid
Author: Ted Hughes
Publisher: Faber & Faber
Title: Lichen
Author: Jen Hadfield
Publisher: Picador