Main content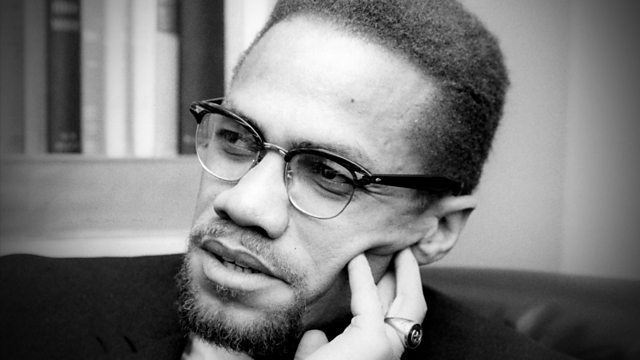 Malcolm X in Oxford
4 Extra Debut. Stephen Tuck asks why the speech Malcolm X made at the Oxford Union in 1964 was so important to him and to the story of racial discrimination in Britain. From 2014.
Stephen Tuck discovers what brought Malcolm X to Oxford in 1964 just weeks before his assassination, and how the speech he made there was one of the most important of his life.
For Malcolm X, Oxford was 'hot' - but why? What was it that attracted him there when he was turning down so many other invitations to speak abroad and when he was preparing to step up the struggle against racial inequality at home in the United States?
These questions lead Stephen Tuck into the remarkable story of Malcolm X's last year of life when he travelled in Africa, the Middle East and Europe - a year during which this black nationalist American Nation of Islam advocate began evolving into a campaigner for international civil liberties.
But what also emerges is an untold story of racial discrimination and protest in Oxford, and how we choose to remember the struggle for racial equality as happening elsewhere - in the Southern States of America, or South Africa - rather than in the Britain of the late 1950s and early 1960s.
Tuck uses archive from the original debate and the personal testimonies of those who knew Malcolm X, as well as some of the people who were there at the Oxford Union or at the edge of Britain's own racial fault line fifty years ago, to reveal how Oxford affected Malcolm X and how Malcolm X changed Oxford.
Produced by Adam Fowler
An Overtone production for BBC Radio 4.
Last on