Main content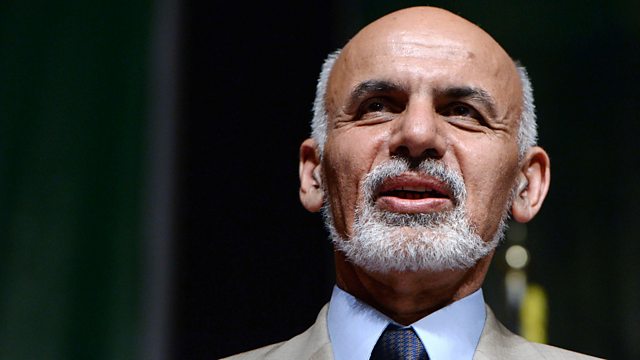 Ashraf Ghani
Ashraf Ghani, president of Afghanistan, is one of the world's leading intellectuals, but according to friends he also possesses a ferocious temper.
The presidential election in Afghanistan was drawn-out and controversial. The man who emerged as the winner is a United States-trained anthropologist who is described by friends as one of the world's leading intellectuals. Ashraf Ghani was born in Afghanistan, studied in Lebanon and the United States, and worked for years for the World Bank. As finance minister of Afghanistan he fell out with President Karzai and most of his colleagues - the same friends who point to his intellectual capacity and moral integrity also acknowledge his ferocious temper. Humility is another word that's often mentioned - it is said that he is never happier than when sitting cross-legged drinking tea with tribal elders in the Afghan provinces. But can he turn his intellectual vision into political reality at this vital moment of transition in Afghanistan?
Presenter: Becky Milligan
Producer: Tim Mansel.