Main content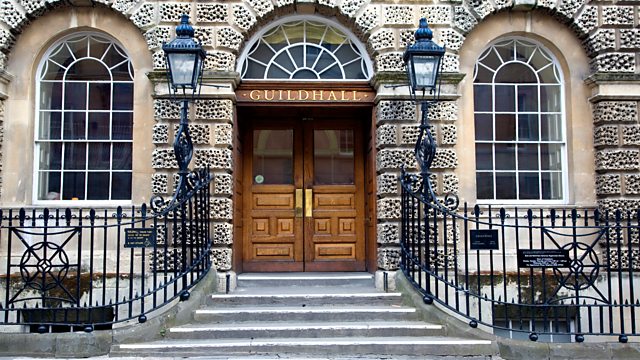 Chamber music and songs by Bartok, Ireland, Finzi, Gurney and Somervell in performances from the Myrthen Ensemble and the Vertavo Quartet.
This week's Lunchtime Concerts come from the Bath Mozartfest in the glorious surroundings of the city's Guildhall and Assembly Rooms, and feature performances by the Nash Ensemble, the Vertavo Quartet and the Myrthen Ensemble. Today's programme includes chamber music and songs by Bartok, John Ireland, James MacMillan, Gerald Finzi, Ivor Gurney and Arthur Somervell.
Ireland: Spring will not wait
MacMillan: The Children
Finzi: Channel Firing
Gurney: In Flanders
Myrthen Ensemble
Bartok: String Quartet No.6
Vertavo Quartet
Somervell: When Soft Voices Die
Myrthen Ensemble.