Main content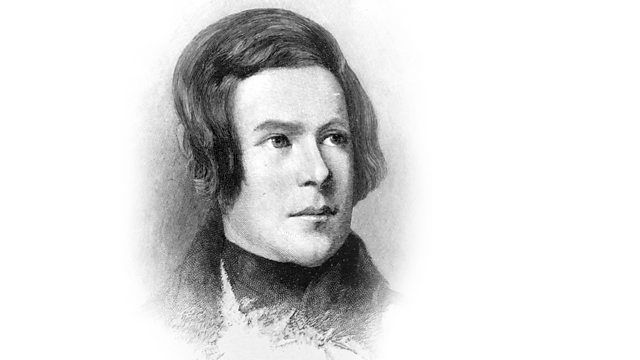 Whatever Happened to Christian Friedrich Hebbel?
Donald Macleod discusses the influence of Christian Friedrich Hebbel, the writer behind Schumann's only opera, Genoveva.
Donald Macleod investigates the literary catalysts that fired Schumann's musical imagination. Today, Christian Friedrich Hebbel, the writer behind Schumann's only opera.
"Get your head out of that book!" is probably not a reprimand the young Robert Schumann was used to receiving. He grew up in a household that lived and breathed literature. His father was a novelist, bookseller and publisher who made a small fortune from his pocket editions of foreign-language classics in translation. As a teenager Schumann wrote copiously, trying his hand at fiction, poetry and plays, and it took him several years to satisfy himself that he was a composer rather than a writer. But his literary passion persisted, informing not only the texts he set but his whole conception of musical narrative and structure.
"A great honour has befallen our house - Friedrich Hebbel visited us on his journey through. He is arguably the greatest genius of our day." Well that's as may be, but for us, Hebbel - the focus of today's programme - is certainly one of the less familiar giants in Schumann's literary pantheon. He wrote novellas, poems and essays, but was best known to his contemporaries for his biblical and historical dramas, and it was one of these - Genoveva, a decidedly pre-feminist tale of male weakness and wifely devotion set in the 8th century - that gave Schumann the impetus for his one and only opera.