Main content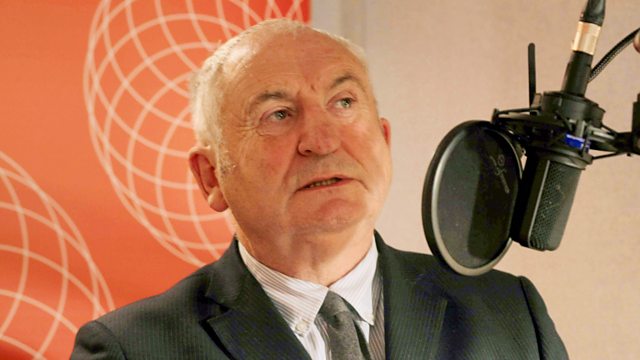 Monday - Sarah Walker with John Bird
With Sarah Walker. Including Five Reasons to Love English Madrigals; Artist of the Week: Christopher Hogwood; Sarah's Essential Choice: Bach: Four Orchestral Suites.
9am
A selection of music including '5 Reasons to Love... English madrigals.' Throughout the week Sarah makes the case for English madrigals, showcasing music by Thomas Weelkes, John Dowland, Orlando Gibbons and William Byrd.
9.30am
Take part in our daily musical challenge: listen to a musical story and tell us what happens next.
10am
Sarah's guest this week, sharing his favourite classical music every day at 10am, is the inspirational social entrepreneur John Bird. Having spent his own childhood and teenage years in an orphanage, on the streets and in prison, in 1991 John launched The Big Issue, a magazine sold by people who are homeless and long-term unemployed. John has been awarded an MBE for services to the homeless.
10.30am
This week's featured artist is Christopher Hogwood, who died in September. A leading figure of the early music revival and the founder of the Academy of Ancient Music, conductor, keyboard player and musicologist Hogwood worked with leading symphony orchestras and opera houses across the world. He was also passionate about the music of the 19th and 20th centuries, and had a worldwide reputation for his combination of musicianship and scholarship.
11am
Today's Essential Choice is taken from the Building a Library recommendation from last Saturday's CD Review.
Bach's 4 Orchestral Suites.
Music Played
5 Reasons to love... English Madrigals

John Bird's Choice No. 1

John Bird's Choice No. 2

Artist of the Week: Christopher Hogwood

Essential Choice
Classical Consequences
One day Aaron Copland was in a bookshop when he noticed a woman buying 2 books – a volume of Shakespeare and his own What To Listen For In Music. As she turned to leave, he asked "Would you like me to autograph your book?" What happened next?"
She turned to him and asked – "Which one?"