Main content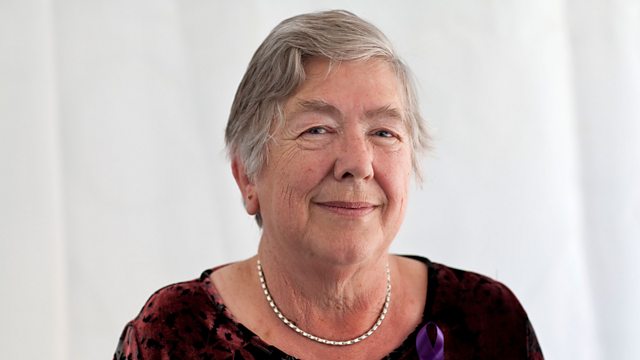 Jill Paton Walsh
Michael Berkeley's guest is author Jill Paton Walsh. Her musical choices include Bizet, Copland, Britten, Mozart and Haydn.
Jill Paton Walsh lives with the ghost of Lord Peter Wimsey - having taken on the mantle of Dorothy L Sayers and continuing, to great acclaim, her hugely successful detective stories.
But before Lord Peter Wimsey she was already a highly esteemed writer, and her prolific output spans nearly fifty years of children's books and literary fiction. But despite this her medieval philosophical novel, Knowledge of Angels, was turned down by British publishers, so she and her husband published the book themselves, and it went on to be a bestseller - and was shortlisted for the 1994 Booker Prize.
The winner of many other literary prizes, including the Whitbread and the Smarties Prize, she was awarded a CBE in 1996 for services to literature.
Jill talks to Michael Berkeley about what it's like to take on the voice of another author, her love of children's fiction, and how music has sustained her through very sad and difficult times. Her music choices include Bizet, Copland, Britten, Mozart and Haydn.
Producer: Jane Greenwood
A Loftus Production for BBC Radio 3
To hear previous episodes of Private Passions, please visit http://www.bbc.co.uk/podcasts/series/r3pp/all.