Main content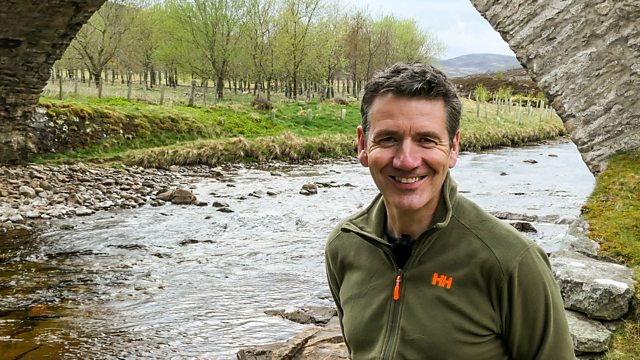 Countryside magazine. Dougie Vipond and Sarah Mack go on a grouse shoot, a sport that generates millions of pounds for the Scottish rural economy yet is shrouded in controversy.
Grouse shooting bring millions of pounds into the Scottish rural economy, yet it is controversial. Dougie Vipond and Sarah Mack go on a shoot to see the sport first-hand, while Euan McIlwriath investigates the impact of grouse moors on the environment. Nick Nairn prepares a traditional roast grouse for dinner.
Grouse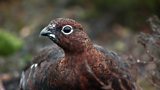 This week's programme is all about Grouse and Scotland's shooting estates. Grouse shooting is a significant part of Scotland's rural economy but it's also a controversial use of the land with around two and a half million acres of Scotland's heather moorland managed exclusively for Grouse.
Dougie and Sarah join a shoot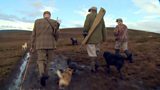 Dougie and Sarah are invited along to a friends and family shoot on the Finzean estate in Aberdeenshire. While Sarah hangs out with the shooters, Dougie joins the beaters driving the grouse towards the guns.
Guns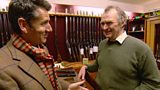 Dougie meets Robert Jamieson, the current owner of James Crockart and Son, the business that has been selling guns in Blairgowrie since 1852.
Gundog training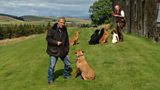 Euan takes "Kipper " – a Labrador belonging to Landward's Executive Producer – for a lesson with professional Gundog trainer,  Chairlie Thorburn.
Controlling predators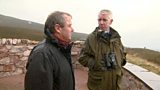 Over the last two centuries management for grouse has shaped much of the Scottish landscape. This can encourage other moorland species but it can also bring estate managers into conflict with birds of prey and other predators. Gamekeepers in Scotland operate under a general license that allows them to control some predators like crows and foxes. But they are not allowed to kill birds of prey. Euan meets Robbie Kernahan from Scottish Natural Heritage to discuss the legislation that has provided new powers for the punishment of landowners where birds of prey have been poisoned.
Nick cooks Grouse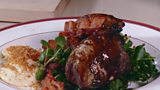 After a day on the Finzean Grouse moor, Dougie takes a brace into the estate kitchen where Nick prepares  a delicious dish with the freshly shot game birds.
Credits
| Role | Contributor |
| --- | --- |
| Presenter | Dougie Vipond |
| Presenter | Sarah Mack |
| Presenter | Nick Nairn |
| Series Producer | Fiona Clark |