Main content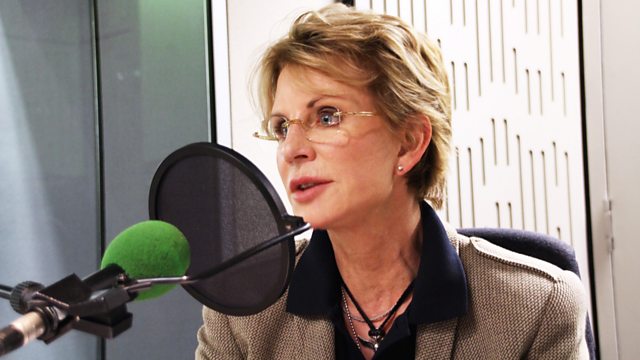 Thursday - Rob Cowan with Patricia Cornwell
With Rob Cowan. Including 5 Reasons to Love Chopin Mazurkas; Guest: Patricia Cornwell; Artist of the Week: Julia Fischer; Rob's Essential Choice: Sibelius: Symphony No 2 in D.
With Rob Cowan and his guest, the crime writer Patricia Cornwell.
9am
A selection of music including '5 Reasons to Love...Chopin mazurkas.' Throughout the week Rob makes the case for Chopin's mazurkas and explores a selection of recordings by renowned pianists including Arthur Rubenstein, Vladimir Horowitz and Moriz Rosenthal as he asks, why should you love Chopin's mazurkas?
9.30am
Take part in our daily musical challenge: can you tell us what happened next?
10am
Rob's guest this week, sharing her favourite classical music every day at 10am, is the crime writer Patricia Cornwell. An international best-selling author whose books have sold over 100 million copies, Patricia is best known for her award-winning Kay Scarpetta series, the characters of which have become an international phenomenon.
10.30am
This week's featured artist is the violinist Julia Fischer. One of the leading musicians of her generation, Fischer has performed with renowned European orchestras including the Berlin Philharmonic and the Vienna Philharmonic, and is currently Artist in Residence at the Dresden Philharmonic. Throughout the week Rob showcases Fischer's virtuoso performances of works by Bach, Mozart, Schubert, Mendelssohn and Prokofiev.
11am
Rob's Essential Choice
Sibelius
Symphony No.2 in D, Op.43
London Symphony Orchestra
Pierre Monteux (conductor).
Music Played
5 Reasons to love... Chopin Mazurkas

Artist of the Week: Julia Fischer

Patricia Cornwell's Choice No. 1

Patricia Cornwell's Choice No. 2

Artist of the Week: Julia Fischer

Essential Choice
Classical Consequences
At a dress rehearsal of Puccini's opera Tosca at Covent Garden in 1964, the baritone Tito Gobbi, playing the role of Scarpia, spotted a plume of smoke issuing from Maria Callas's hair during their fateful Act 2 duet. The temperamental diva was on fire – literally! Lost in the moment, she'd leant too close to one of the candles on Scarpia's desk, and the flame had ignited her wig. What happened next?

Thinking on his feet, Gobbi passionately embraced her to smother the flames. Caught off guard by this impromptu bear hug, Callas pushed him away and stared at him, perplexed – until Gobbi gestured to the candle with his badly burned hands. As Tosca stabbed Scarpia, Callas whispered "Grazie, Tito."