Main content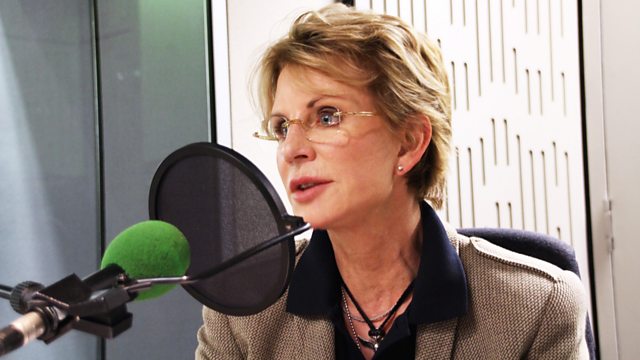 Wednesday - Rob Cowan with Patricia Cornwell
With Rob Cowan. Including 5 Reasons to Love Chopin Mazurkas; Guest: Patricia Cornwell; Artist of the Week: Julia Fischer; Rob's Essential Choice: Tchaikovsky: Symphony No 2.
With Rob Cowan and his guest, the crime writer Patricia Cornwell.
9am
A selection of music including '5 Reasons to Love...Chopin mazurkas.' Throughout the week Rob makes the case for Chopin's mazurkas and explores a selection of recordings by renowned pianists including Arthur Rubenstein, Vladimir Horowitz and Moriz Rosenthal as he asks, why should you love Chopin's mazurkas?
9.30am
Take part in today's music-related challenge: listen to the clues and identify the mystery piece
10am
Rob's guest this week, sharing her favourite classical music every day at 10am, is the crime writer Patricia Cornwell. An international best-selling author whose books have sold over 100 million copies, Patricia is best known for her award-winning Kay Scarpetta series, the characters of which have become an international phenomenon.
10.30am
This week's featured artist is the violinist Julia Fischer. One of the leading musicians of her generation, Fischer has performed with renowned European orchestras including the Berlin Philharmonic and the Vienna Philharmonic, and is currently Artist in Residence at the Dresden Philharmonic. Throughout the week Rob showcases Fischer's virtuoso performances of works by Bach, Mozart, Schubert, Mendelssohn and Prokofiev.
11am
Rob's Essential Choice
Tchaikovsky
Symphony No.2 in C minor, Op.17 ('Little Russian')
Dresden Philharmonic Orchestra
Kurt Masur (conductor).
Music Played
5 Reasons to Love... Chopin mazurkas

Patricia Cornwell's Choice No. 1

Patricia Cornwell's Choice No. 2

Artist of the Week: Julia Fischer

Essential Choice
Imperfect Harmony
The music played:
Schubert
Winterreise: Gute Nacht
Christoph Pregardien (tenor)
Andreas Staier (fortepiano)
DEUTSCHE HARMONIA MUNDI
Britten
A Ceremony of Carols: This Little Babe
Westminster Cathedral Choir
Sioned Williams (harp)
David Hill (conductor)
HYPERION