Main content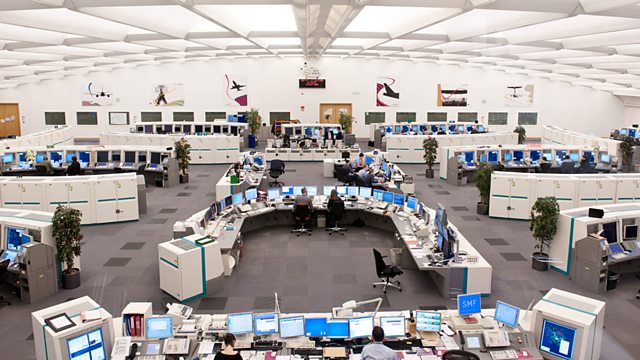 New Space to Fly
As our skies become more crowded, Jack Stewart examines the long-awaited modernisation of air traffic control which could allow pilots to choose their own routes.
As our skies become more crowded Jack Stewart examines the long awaited modernisation of air traffic control. With traffic predicted to reach 17 million by 2030 more flights will mean more delays. For many a new approach to controlling flights is long overdue since aircraft still follow old and often indirect routes around the globe, communication between the ground and air is still by VHF radio, and any flexibility is heavily constrained by a fragmented airspace operated by many national authorities.
Jack Stewart examines how aviation technologists have come up with a radical solution: it enables pilots once airborne, to choose their own route. "Free Routing ", it's argued, will allow more direct flights, no planes to be caught up in holding patterns, reduced fuel emissions and flights departing and arriving on time. Crucially, free routing will enable a tripling of flights than currently we're capable of controlling.
But will the ability of pilots to choose their own routes increase the risk of collision? Researchers argue it will in fact produce even safer skies. Jack Stewart visits NATS air traffic control centre that annually looks after the safety of over 2 million over British airspace to hear how such a system could evolve.
Jack finds out how free routing could work from the engineers at Indra UK - who're trialling such a system in airspace controlled by the NATS Prestwick air traffic control centre. In a new approach they're turning "reactive" air traffic control into a more strategic approach with computer designed flight trajectories utilizing much of the currently underused satellite navigation that is fitted on modern aircraft. It will enable aircraft to be safely spaced closer together and at the same time predict potential "conflicts" of spacing much further ahead of the routes being taken, leaving less room for human error.
And as automation begins to play a greater role in all aspects of flight planning and control is the era of pilotless planes moving a step closer?
Producer: Adrian Washbourne
Last on
Broadcast