Main content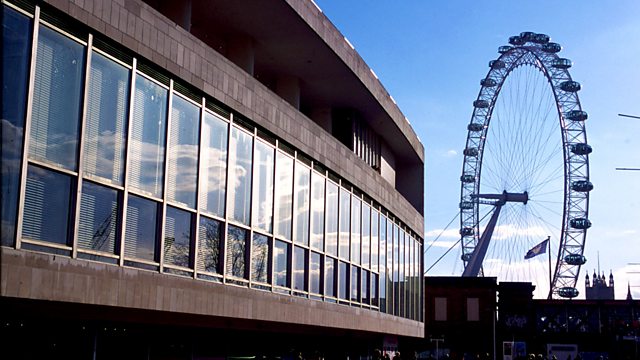 London Philharmonic - Szymanowski, Scriabin, Rachmaninov
The London Philharmonic under Vladimir Jurowski at the Royal Festival Hall. Szymanowski: Concert Overture. Scriabin: Piano Concerto (with Igor Levit). Rachmaninov: Symphony No 1.
Live from the Royal Festival Hall
Presented by Martin Handley
In their ongoing season of works by Rachmaninov and his contemporaries, Vladimir Jurowski conducts the London Philharmonic in Rachmaninov's Symphony no.1, plus Scriabin's Piano concerto with Igor Levit and Szymanowski's Concert Overture.
Szymanowski: Concert Overture
Scriabin: Piano Concerto
8.20pm:
Interval - Igor Levit plays Bach
8.40pm: Part 2
Rachmaninov Symphony No. 1
Igor Levit (piano)
London Philharmonic Orchestra
conductor Vladimir Jurowski
Among the crowd of self-serving music critics who queued up to dismiss Rachmaninov's First Symphony in 1897, there was one opposing voice. Nikolay Findeisen wrote of the Symphony's 'beauty, novelty and inspiration', recognising its huge emotional range and the highly alluring way in which Rachmaninov captures a sense of impending tragedy right from the first page. Rachmaninov's younger classmate at the Moscow Conservatory, Alexander Scriabin, had an equally rough ride with his Piano Concerto of 1896. Neither Rimsky-Korsakov or Prokofiev were impressed with the piece, but Scriabin performed it across Russia and Europe, and he received better reviews in London.
The life and career of Alexander Scriabin is revealed by Donald Macleod.