Main content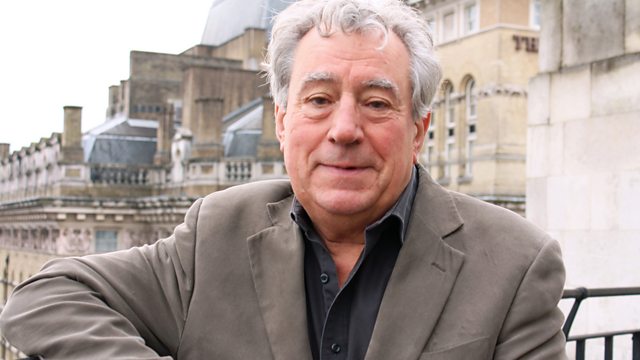 Kind Hearts and Bayonets
Mithridanes wants to be a wise and generous benefactor, but his neighbour Nathan is always wiser and more generous. How should he deal with this problem? Introduced by Terry Jones.
Terry Jones introduces another tasty Renaissance tale, starring Samuel Barnett and Sam Dale as virtuous men in a dirty world.
The one hundred stories which make up Giovanni Boccaccio's humane and comic masterpiece, come from all over the world.
They are vividly reset by Boccaccio among the flourishing merchant classes in the cities of Renaissance Italy. But their witty, satirical, bawdy voice sounds utterly modern, and their subjects - love, fate, sex, religion, morality - are universal.
Radio 3 is retelling ten of these choice Florentine Fancies, adapted from Boccaccio by Robin Brooks, and introduced by Terry Jones. Like the original, our stories are told over ten days, each of which has its own theme. You can hear them every evening in the Essay, and in omnibus form on Sunday evenings in Drama on 3.
The music for the series is arranged and performed by Robert Hollingworth, Director of I Fagiolini, and the lutenist Paula Chateauneuf, with translations by Silvia Reseghetti. The script consultant is Guyda Armstrong.
Today's theme is: "Tales of great generosity or magnificence".
Mithridanes wants to be a wise and generous benefactor. Sadly, his neighbour Nathan is always wiser and more generous. How best to deal with this problem? Wisely and generously? Or ... not so much?
Mithridanes ..... Samuel Barnett
Nathan ..... Sam Dale
Beggarmaid ..... Bettrys Jones
Produced and directed by Jonquil Panting
Giovanni Boccaccio was born to a Florentine banking family in 1313. After an unsuccessful start in law, he turned to his true love: poetry. A humanist and a pupil of Petrarch, Boccaccio's Latin poetry was famous across Europe, and provided the sources for his near-contemporary Chaucer's Troilus and Criseyde, and The Knight's Tale. But his real innovation was the vibrant, vernacular prose in which he wrote The Decameron. Beautifully realised in the teeming voices of merchants and prostitutes, knights and nuns, shopkeepers and conmen, these one hundred stories have become a bedrock of our storytelling tradition, mined ever since by Chaucer, Shakespeare, Moliere, Lope de Vega, Christine de Pizan, Swift, Keats, Shelley, Tennyson, Edgar Allan Poe, Caryl Churchill and many more.
Decameron Nights: Ten Italian Indelicacies Remixed from Boccaccio

David Fallows talks to Lucie Skeaping about music in Italy in the time of Boccaccio.

Laura Ashe explores how the plague has changed our social and cultural landscape.
Credits
| Role | Contributor |
| --- | --- |
| Writer | Giovanni Boccaccio |
| Adaptor | Robin Brooks |
| Performer | Robert Hollingworth |
| Performer | Paula Chateauneuf |
| Producer | Jonquil Panting |
| Director | Jonquil Panting |
| Mithridanes | Samuel Barnett |
| Nathan | Sam Dale |
| Beggarmaid | Bettrys Jones |