Main content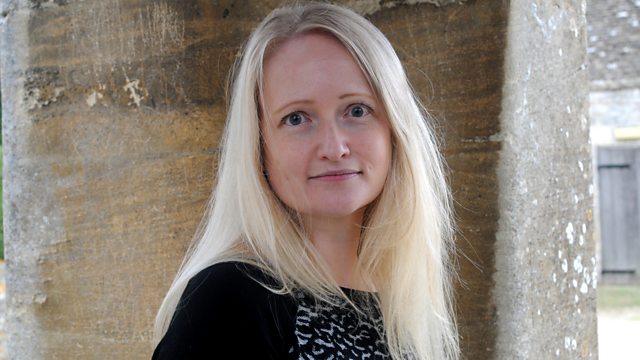 A Cultural History of the Plague
Laura Ashe explores how the plague has changed our social and cultural landscape and informs our responses to current emergencies such as Ebola.
Laura Ashe's documentary discovers how plague has changed our social and cultural landscape. The disease moved west into Europe from China along trade routes in the 1340s, travelling around one mile per day. It killed between one and two thirds of those infected - you could be perfectly healthy in the morning, and dead by late afternoon. 1348 was 'the year the pestilence of men raged in England' and it never really went away until the last great visitation, in 1665.
Laura Ashe visits the site of a plague pit with historian Richard Barnett to discuss the physical marks left by it on our cities; discusses the plague's legacy in folklore with Diane Purkiss at an abandoned 'plague village' in Oxfordshire; visits the British Museum Print Room to examine the Holbein's Dance of Death woodcuts; and explores the cultural legacy of the plague from Daniel Defoe's 'A Journal of the Plague Year' to the current craze for zombie movies.
We hear voices of plague victims and witnesses from across Europe - priests and monks from the fourteenth century; and the plague as it appears in literature from Chaucer, Langland and Boccaccio, to Defoe and Camus. And Laura discusses with virologist John Oxford the ways in which our cultural memories and fears of plague inform our response to contemporary emergences - particularly Ebola. More than three centuries after the last European outbreak, the plague continues to grip our imaginations as firmly as ever.
Producer: Jane Greenwood
A Loftus production for BBC Radio 3.
Last on
Broadcasts