Main content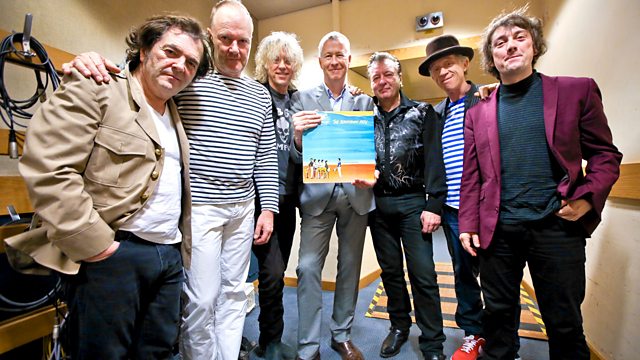 The Boomtown Rats (the A-Side)
Bob Geldof and the Boomtown Rats talk about their album A Tonic for the Troops, which brought them their first number one hit with Rat Trap in 1978.
John Wilson continues with the series in which he talks to leading performers and songwriters about the album that made them or changed them. Recorded in front of a live audience at the BBC's iconic Maida Vale Studios. Each edition includes two episodes, with John initially quizzing the artist about the album in question, and then, in the B-side, the audience puts the questions. Both editions feature exclusive live performances.
Programme 7, A-side. 'A Tonic For The Troops'
Named after a gang in Woody Guthrie's autobiography, The Boomtown Rats had a series of hits between 1977 and 1985. Signed by Mercury records the same year that punk rock exploded in Britain, it was their second album 'A Tonic for the Troops', with tracks like "She's So Modern", "Like Clockwork" and "Me and Howard Hughes", that brought them their first Number 1 hit with "Rat Trap".
It's an album that treats dark themes like suicide and euthanasia in an often upbeat, pop-punk style - one critic described the track "Eva Braun" as "the happiest, cheeriest, best upbeat song about Hitler ever written." And another said "Vintage superstars who look like eyesores and sound like dinosaurs should carefully study this album."
The band broke-up in 1986, but reformed in 2013 to tour the UK. This will be a unique opportunity not only to hear them talk about their album but also to see them perform exclusive versions of key tracks.
Producer: Paul Kobrak.
Clips