Main content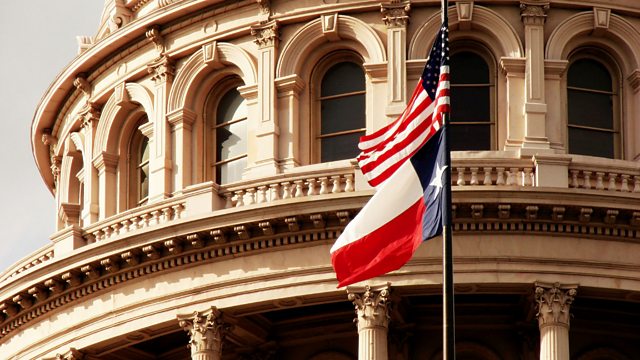 Republican Rehab
Danny Kruger travels to Texas to find out why traditional conservatives are now advocating rehabilitation and reducing their enormous prison population.
For many, Texas epitomises Tough on Crime, with a vast prison population and high numbers of executions. Probably not the first place you would think of looking for innovative approaches to criminal justice reform, but that's what happened with conservatives adopting a new Right on Crime approach, cancelling construction of prisons and putting the money into treatment and rehabilitation instead.
Danny Kruger, a former speechwriter to David Cameron of 'hug a hoodie' fame, who now runs a charity working with ex-offenders, finds out how it works.
In Austin he meets Marc Levin, head of the Right on Crime campaign at the Texas Public Policy Foundation, who has signed up prominent conservatives like Newt Gingrich, Jeb Bush, Grover Norquist, David Keene, and Pat Nolan.
Heading into Dallas, Danny visits an empty prison, a visible sign that the prison population is going down.
Then he attends a drugs court presided over by Judge Francis in jeans and cowboy boots. In the evening Danny attends a graduation ceremony for former felons who have completed a course with the Prison Entrepreneurship Program preparing them to put their skills to legitimate use on the outside.
Texas senator Jerry Madden tells Danny how he was made Chair of the Corrections Committee and told not to build more prisons and managed to persuade his fellow conservatives and liberal colleagues to vote for the reforms.
Whilst a new political consensus may be forming around the need to reduce re-offending, fundamental differences remain over the causes of crime and mass incarceration, as Marc Mauer of The Sentencing Project explains.
With British prisons expanding in an age of austerity, Danny asks David Davis MP if the Right on Crime approach in America could work for conservatives in the UK.
Last on
Broadcast