Main content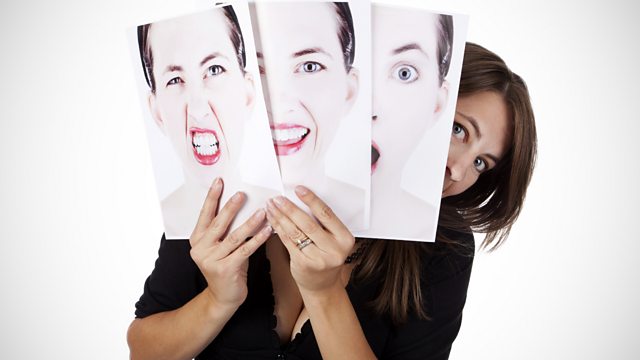 Hormones Special
What impact do hormones have on women during their lives? Dr Michael Craig, who set up the UK's first female hormone clinic, and Norwich GP Dr Amanda Howe discuss.
To what extent, if any, are women affected by hormones during their lives?
Girls in a Birmingham secondary school talk about mood fluctuations.
Norwich GP Dr Amanda Howe discusses what brings women to see her in their adult, childbearing years.
Psychiatrist Dr Michael Craig who works at the Female Hormone Clinic at the South London and Maudsley NHS Foundation Trust talks to Jane about the relationship between hormones and mental health.
Women in their forties onwards could find themselves feeling agitated, confused and unable to sleep. Dr Annie Evans explains that these symptoms are possible signs that women are entering the perimenopause part of their lives.
GP Amanda Howe explains what women need to consider when thinking about taking HRT. And Dr Jan Toledano from the Marion Gluck Clinic explains what the difference is between conventional HRT and Bio-identical hormones.
Writer Helen Lederer talks about taking HRT, why she had to stop taking testosterone and life after the menopause.
Chapters
Teen Hormones

Duration: 04:21

Adult Life: Hormones

Duration: 01:10

Hormones and Mental Health

Duration: 12:57

Perimenopause

Duration: 05:57

What is HRT?

Duration: 10:40

Post Menopause

Duration: 00:22

Teen Hormones

Reporter Anna Bailey speaks to secondary school teenagers in Birmingham, to see if they are affected by their hormones. 

Adult Life: Hormones

How much impact do hormones have on our lives as we go about our day to day lives? Of course there are dramatic changes at puberty, pregnancy and at the menopause.  But what about the other times? Dr Amanda Howe, a GP in Norwich who also works at the University of East Anglia Medical School, joins Jane to discuss the kind of problems women bring to her, of which only some can be blamed on hormones.

Hormones and Mental Health

A bit moody, finding your partner, children or work colleagues particularly annoying? Most women at some point in their lives have had occasion to reflect, "Oh, it's that time of the month." For the vast majority of us, though, PMT is a fairly minor irritant. But for a small percentage of women, hormonal fluctuations pre-menstrually,

post-natally

and around the time of the

menopause

can be severe enough to stop them living normal lives.  We've all heard of post-natal depression. 

PMS (premenstrual syndrome)

  is perhaps less well known and GPs and psychiatrists have been known to misdiagnose severe premenstrual syndrome as bipolar disorder.  Jane speaks to a listener who was misdiagnosed in this way.  She is also joined by psychiatrist

Dr Michael Craig

who works at the Female Hormone Clinic at the South London and Maudsley NHS Foundation Trust. 

Perimenopause

New research by Nuffield Health has revealed that one in four women aged between 40-65 are struggling to cope with different aspects of life due to hormonal change – with one in ten considered quitting their job. Whilst the menopause is a widely used term – the time leading up to the transition perimenopause, is a less well-known and well used term. But, as Women's Health Expert Dr Annie Evans explains, symptoms can still have a detrimental effect on their lives.

What is HRT?

For over a decade the risks of taking HRT have been in the headlines and linked to potential increases in the risk of cancer, having a stroke or heart attack. The publicity has left many women confused and reluctant to take HRT. So how safe is it and what's the difference between conventional HRT and Bio-identical hormones. Norwich GP Dr Amanda Howe and Dr Jan Toledano from the Marion Gluck Clinic discuss.

Post Menopause

Writer Helen Lederer talks to Jane about taking HRT, why she had to stop taking testosterone and life after the menopause. 

Credits

| Role | Contributor |
| --- | --- |
| Presenter | Jane Garvey |
| Interviewed Guest | Helen Lederer |
| Interviewed Guest | Amanda Howe |
| Interviewed Guest | Michael Craig |
| Interviewed Guest | Annie Evans |
| Interviewed Guest | Jan Toledano |