Main content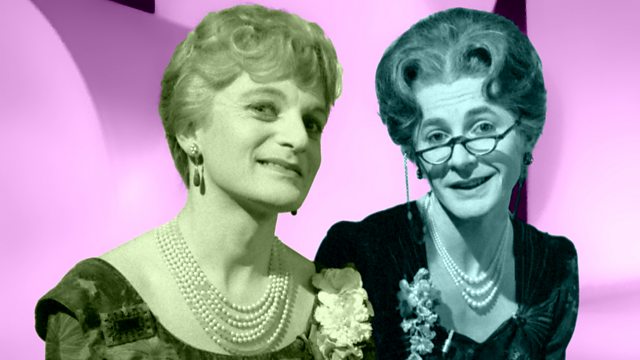 Can the dear ladies choose an appropriate guest of honour? Stars Dr Evadne Hinge and Dame Hilda Bracket. From May 1977.
Can the dear ladies manage to find an appropriate guest of honour for the local Gymkhana?
Starring Dame Hilda Bracket and her lifelong companion Dr Evadne Hinge.
The dear ladies reside in the Suffolk village of Stackton Tressel. This was the genteel setting for three Radio 4 series between 1977 and 1979, with further spin-off seasons on Radio 2 until 1990. In the early 1980s, they expanded over to BBC TV with the series Dear Ladies.
Dame Hilda Bracket ...... George Logan
Dr Evadne Hinge ...... Patrick Fyffe
Roland ...... Michael Bates
Roger ...... Donald Hewlett
Scripted by Mike Craig, Lawrie Kinsley and Ron McDonnell.
Produced at BBC Manchester by James Casey.
First broadcast on BBC Radio 4 in May 1977.