Main content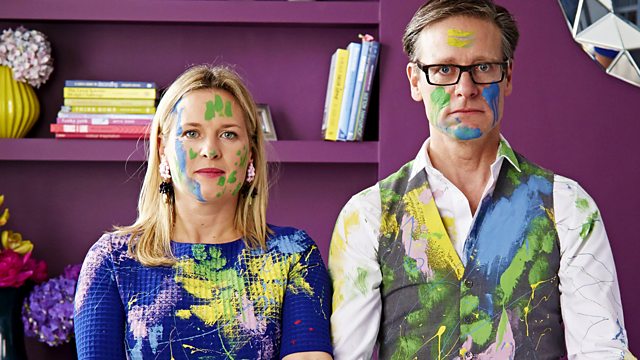 Series searching for untapped interior design talent. It is the second round, and the amateurs must transform multifunctional rooms in houseboats on the River Thames.
It's the final episode of the second-round stage of the competition, and three more previous winners battle it out for a place in the quarter-finals. This time the pressure is on to transform three similar multifunctional reception rooms in houseboats on the River Thames, still with just £1,000 over three days. All three designers must overcome the challenges thrown up by the houseboats and their owners.
For her classic, romantic scheme, conference organiser Charlotte has ambitious plans for the floor - a checkerboard design - but is it achievable in the time she's got? Photographer Luke knows he must keep his clients on board with his Hamptons beach house-themed room while giving them a contemporary edge. And civil servant Martin risks his place in the competition ignoring his homeowner's wishes and sticking to his guns with elements of his global-themed room.
Architectural historian Tom Dyckhoff messes about by the river and reveals the rich history of the houseboat, while judges Sophie Robinson and Dan Hopwood have the difficult task of deciding which two designers are worthy of a place in the quarter-finals and which one must leave the competition.