Main content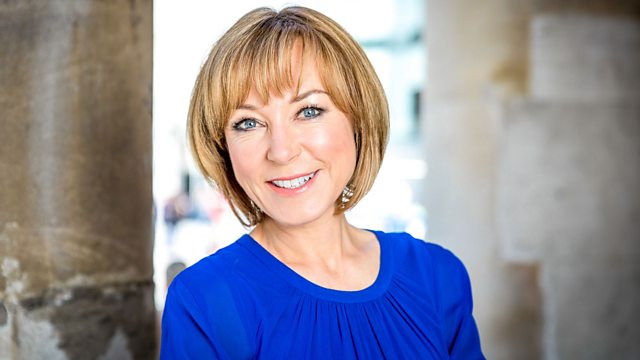 Sian Williams and an opinionated and informed panel of guests get to the heart and soul of the big stories of the week.
Sunday 16th November
Are we a nation of job snobs? 
The Daily Mail headline this week `Is there anyone left in Britain Who Can Make A Sandwich?' about a Northampton sandwich-making company which is recruiting in Hungary because of difficulty of finding enough local labour has sparked a rash of online joke images.  But it's also provoked serious discussion about whether job-hunters in Britain are too fussy about the sort of work they are prepared to sign up for.  You can have your say by voting on the question: Are we a nation of job snobs?
Is Band Aid Bad for Africa?
Bob Geldof and Midge Ure are relaunching Band Aid 30 years on to raise money to fight the disease Ebola. Artists such as One Direction, Bono  and Ed Sheeran will get together to record a new version of `Do They Know It's Christmas?'  Another much needed intervention by celebrity fund raisers, or does it – as some critics argue – perpetuate the image of Africa as a land of disease and famine?
The Duchess of Kent
She prefers to be known as Katharine rather than `Ma'am` or HRH and keeps a relatively low profile.  But the Duchess of Kent becomes passionate on the subject of music – and particularly how its teaching has been cut back in British schools.  She talks to Sian Williams about that -  and why she converted to Catholicism, breaking with Royal Family tradition.
Should priests report crimes revealed in Confession?
On Monday, the Church of England Synod will debate whether crimes revealed in Confession should be reported to the police.  Currently, priests in both the C of E and Catholic Churches are required only to urge the penitent to go to the police. Although Confession is more associated with the Catholic Church, a minority of Anglican Churches still practise it.
Among the guests joining Sian Williams to discuss this week's topics are: Esther Rantzen, broadcaster and campaigner; the Rev Rose Hudson-Wilkin, Speaker's Chaplain to Parliament;  and Andrew Pierce, Daily Mail columnist
The outside broadcast this week will be from St George's Market, Belfast, with Claire McCollum sampling views about the topics being discussed on the programme.
Credit
| Role | Contributor |
| --- | --- |
| Presenter | Sian Williams |