Main content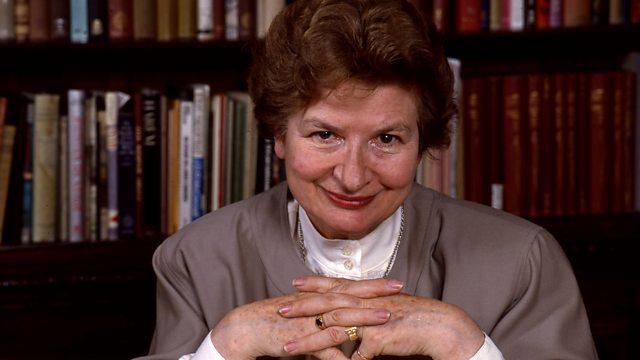 PD James, 'Mad' Frankie Fraser, Glen A Larson, Medlin Lewis-Spencer, Arthur Butterworth MBE
Matthew Bannister on crime novelist PD James, gangster 'Mad' Frankie Fraser, director Glen A Larson, Hackney mayor Medlin Lewis-Spencer and composer Arthur Butterworth.
Matthew Bannister on
Baroness James of Holland Park - the crime novelist P.D. James - who was also a Governor of the BBC.
Then a real life criminal: 'Mad ' Frankie Fraser - an East End gangster noted for his violence who spent a total of 42 years in prison.
Also: TV director Glen A. Larson who brought us Quincy, Magnum PI and Battlestar Galactica.
Medlin Lewis-Spencer, the Mayor of Hackney who defected from Labour to the Conservatives
And the composer Arthur Butterworth who was often inspired by the British landscape.
PD James (Baroness James of Holland Park, pictured)
Matthew spoke to the former BBC Secretary, John McCormick.
Born 3 August 1920; died 27 November 2014 aged 94.
"Mad" Frankie Fraser
Matthew spoke to Professor Dick Hobbs of Essex University.
Born 13 December 1923; died 26 November 2014 aged 90.
Glen A Larson
Matthew spoke to the writer and broadcaster Matthew Sweet.
Born 3 January 1937; died 14 November 2014 aged 77.
Medlin Lewis-Spencer
Last Word spoke to her husband James Spencer and her brother Winston Lewis.
Born 28 April 1951; died 12 October 2014 aged 63.
Arthur Butterworth MBE
Matthew spoke to his biographer, Paul Conway.
Born 4 August 1923; died 20 November 2014 aged 91.