Main content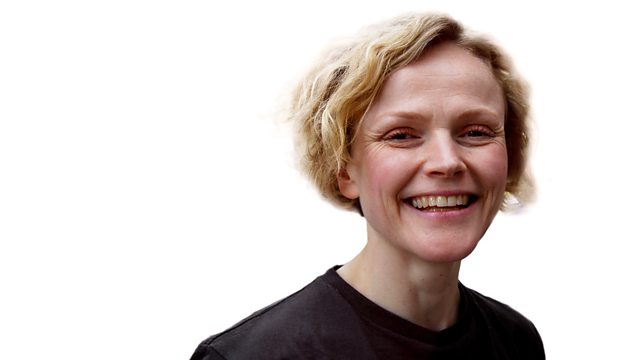 Maxine Peake - My Dad Keith
4 Extra Debut. At 40, Steph reflects on her life, loves and her quest to find her dad. Teen angst tale written by and starring Maxine Peake.
Maxine Peake writes and stars in this tale of teenage angst, mid-life crisis and drumming.
The play debuts Mike Joyce the drummer from The Smiths in his first acting role.
Reaching her 40th birthday and with her grandad in hospital, Steph begins to reflect on her life, loves and the quest to find out who her dad was. As a teenager a fractious relationship with her mother pushes Steph towards her grandad and together they set out to piece together the clues to the identity of her dad. They come to a startling conclusion about him.
Steph loves drumming - on anything. She's not got a drum kit but taps out her life using kitchen utensils and releases her tensions and worries on any surface available.
Steph ...... Maxine Peake
Carole ...... Siobhan Finneran
Jeff ...... Mike Joyce
Young Jeff ...... Nico Mirallegro
Young Steph ...... Rebecca Ryan
Lily ...... Rachel Austin
Grandad ...... Roger Morlidge
Director: Michelle Choudhry
First broadcast on BBC Radio 4 in November 2014.
Mike Joyce acts alongside Maxine Peake in a drama she's written.
Clips

Credits
| Role | Contributor |
| --- | --- |
| Steph | Maxine Peake |
| Carole | Siobhan Finneran |
| Jeff | Mike Joyce |
| Young Jeff | Nico Mirallegro |
| Young Steph | Rebecca Ryan |
| Lily | Rachel Austin |
| Grandad | Roger Morlidge |
| Writer | Maxine Peake |
| Director | Michelle Choudhry |