Main content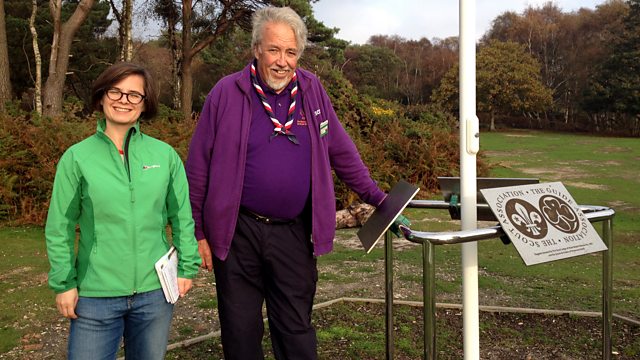 Brownsea Island, Dorset
Brownsea Island in Poole Harbour is one of Britain's most popular nature reserves. Felicity Evans finds out about its history, mystery and wildlife.
After a trip to Brownsea Island in 1818, George, the Prince Regent declared "'I had no idea I had such a delightful spot in my kingdom'. It may only be 1.5 miles long and 0.75 miles wide but this 500 acre island is full of history, mystery and wildlife.
Felicity Evans takes a boat across and meets Claire Dixon of The National Trust, who took over the island in 1963.
As Claire explains, many previous inhabitants have left their mark on Brownsea. Colonel Waugh and his wife Mary were walking along the beach in the early 19th century when she got her umbrella stuck in the sand, pulled it out and discovered clay. They built the village of Maryland and started a pottery. At a newly excavated site, you can see some of the cottages that were built for the potters. She also tells the story of the eccentric recluse, Mrs Mary Bonham Christie who threw all the inhabitants off the island and patrolled the beaches with a shotgun. She handed it back to nature and for 45 years, animals, birds and the rhododendron ran wild.
Then it's a walk to spot red squirrels with ranger John Lamming, who's lived on the island for over 30 years. Brownsea is one of the few places you can see this highly protected animal and in autumn they are easy to spot, burying food on the woodland floor.
Felicity then heads to a low hide over the saltwater lagoon, to meet Reserve manager, Chris Thain, of the Dorset Wildlife Trust to see and hear about the huge diversity of birds that frequent this area.
Finally, to the flattest part of the island where Lord Baden Powell hosted his first experimental Scout camp in 1907. Next to a huge memorial stone to the movement, Scout Commissioner, Kevin Philips explains how Brownsea is still visited by thousands of Scouts and Guides every year. Youth group leader and Girl Guide, Amanda Shorey encourages Felicity to have a go at den building, low ropes and archery, just some of the activities going on in The Outdoor Centre.
Presenter: Felicity Evans
Producer: Julia Hayball.
Podcast
Countryside magazine featuring the people and wildlife that shape the landscape of Britain