Main content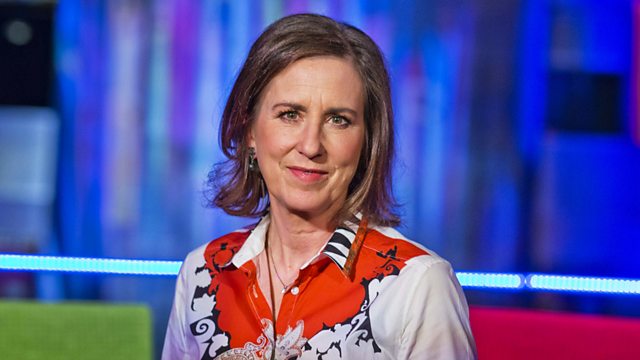 Drugs
What if drugs were legal, 30 years from now? Kirsty Wark's documentary from the future. With Geoffrey McGivern. From November 2014.
Britain, in a desperate attempt to look fashionable, legalises marijuana. Soon her majesty the Queen lights up the first ceremonial joint on the balcony of Buckingham Palace. Now perpetually stoned, politicians legalise other drugs to perk us all up a bit. But soon a drug addled nation turns to beat poetry, henge sell-offs and injury claims to fund its habit.
Kirsty Wark presents a documentary from the future... Starring Nadia Kamil, Geoffrey McGivern, Kieran Hogson, and Alistair McGowan. With Alice Scott-Gemmill, Max Olesker and Jane Slavin.
Recorded 30 years from now, What the Future plunges into the world of tomorrow and investigates how decisions and actions concerning the current topics of today could have massive repercussions on our later lives. Dealing with issues ripped from the headlines, torn from the news agenda and hacked to shreds from Facebook feeds, WTF investigates how a single alteration now could create a chain reaction that permanently compromises the future for all.
Written by Madeleine Brettingham, Steve Burge and Dale Shaw.
Produced by Victoria Lloyd.
Credits
| Role | Contributor |
| --- | --- |
| Presenter | Kirsty Wark |
| Performer | Nadia Kamil |
| Performer | Geoffrey McGivern |
| Performer | Kieran Hodgson |
| Performer | Alistair McGowan |
| Performer | Alice Scott-Gemmill |
| Performer | Max Olesker |
| Performer | Jane Slavin |
| Writer | Madeleine Brettingham |
| Writer | Steve Burge |
| Writer | Dale Shaw |
| Producer | Victoria Lloyd |