Main content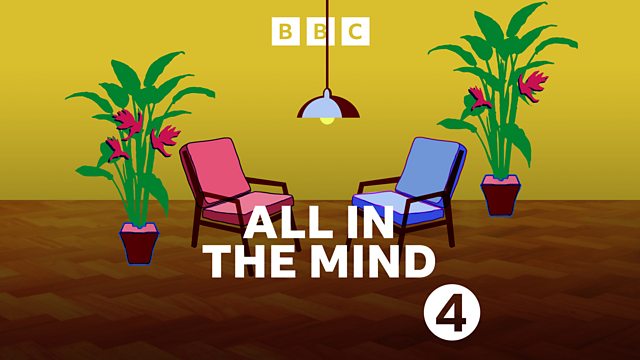 Airport Security; Attitudes to Psychosis; Walking Happy
Airport security needs an urgent upgrade according to two psychology professors who have designed and tested a new conversation-based screening method to detect lying passengers.
Home Secretary Theresa May says the UK is facing a terror threat "perhaps greater than it has ever been", and this week's anti-terrorism bill includes tighter airport security. But two psychology professors say current screening methods used at airports, where security agents check the behaviour of passengers for "suspicious signs", need an urgent upgrade.
Professor Tom Ormerod from Sussex University and Coral Dando from the University of Wolverhampton, designed a new conversation-based screening method and when they tested it at international airports, including London Heathrow, they found it was 20 times more effective at catching airline passengers with false cover stories than the traditional "suspicious signs" method.
Claudia Hammond asks them how the results from this study will affect airport security screening.
If you have extremely suspicious thoughts, or you hear voices that other people can't hear, traditionally these are seen as signs of a serious mental illness such as schizophrenia. On Thursday this week a major new report from the British Psychological Society will call for a radical change in the way we think and offer help to people who are experiencing psychosis. Claudia Hammond discusses how our knowledge, attitudes and treatment of psychosis and schizophrenia have changed over the past decade with anti-stigma campaigner for Time to Change, Nikki Mattocks, author of "Eyebrows and Other Fish", Anthony Scally, consultant psychiatrist Dr Shubulade Smith and BPS Report Editor, clinical psychologist Anne Cooke.
Thirty years ago psychologists found that if people were instructed to open their mouths in a smile, their mood improved...even though they didn't know they were smiling. When we feel happy, we smile, and the brain gets so used to this that it seems to happen the other way round too. Now new research suggests the same thing could happen when we walk. Johannes Michalak from Witten Herdecke University in Germany, found that when people were trained to walk in a happy style, their memories became more positive.
Producer: Fiona Hill.
Last on
Delve deeper into issues around mental health and social care with The Open University.
Chapters
Airport Security

Professors Tom Ormerod and Coral Dando on a new screening tool to detect lying passengers

Duration: 09:37

Attitudes to Psychosis

Anthony Scally, Nikki Mattocks, Anne Cooke and Shubulade Smith on attitudes to psychosis

Duration: 12:45

Walking Happy

Professor Johannes Michalak of Witten Herdecke University on how we walk affects memories

Duration: 04:29

Broadcasts