Main content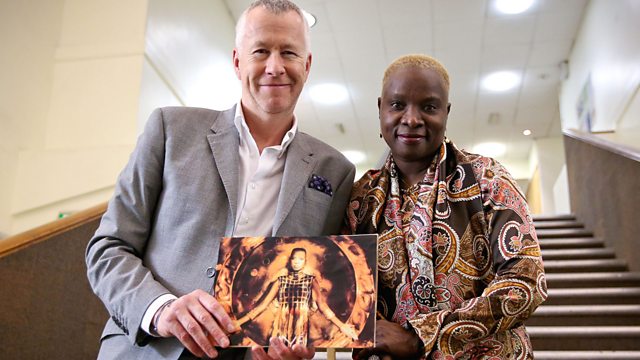 Angelique Kidjo (the A-Side)
Grammy-nominated singer-songwriter and activist Angelique Kidjo, from Benin, talks to John Wilson about her breakthrough album Aye and performs exclusive versions of key tracks.
John Wilson continues with his new series in which he talks to leading performers and songwriters about the album that made them or changed them. Recorded in front of a live audience at the BBC's iconic Maida Vale Studios.
Programme 5. 'Ayé' with Angélique Kidjo
John Wilson talks to the Grammy nominated singer-songwriter and activist from Benin about her breakthrough album Ayé released in 1994 and hears her perform exclusive versions of key tracks. With songs including "Agolo," "Adouma" and "Djan-Djan", the album has been described as "a spellbinding one-world statement" where "Kidjo treats her voice like it's a percussion instrument".
One of ten children, Angélique Kidjo grew up in Benin in West Africa. But in the 1980s she moved to Paris to escape the communist regime and began synthesising the music of her native country with rock, funk, electronica and Euro-pop.
Kidjo has collaborated with artists as diverse as Alicia Keys, Philip Glass, the Kronos Quartet and Peter Gabriel and been declared as the "the undisputed Queen of African Music." Her albums regularly top the World Albums Charts and her gift is said to be "to pour what could so easily be anger and frustration into songs that uplift and inspire us."
Complete versions of the songs performed in the programme (as well as some that weren't) can be heard on the 'Mastertapes' pages on the Radio 4 website.
Producer: Clare Walker.
Clips