Main content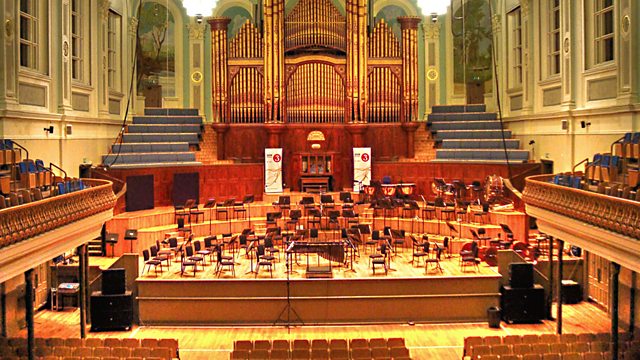 Bournemoth SO - Mahler, Beethoven, Shostakovich
Live from the Lighthouse, Poole, Kirill Karabits conducts the Bournemouth Symphony Orchestra. Mahler: Blumine. Beethoven: Triple Concerto in C, Op 56. Shostakovich: Symphony No 5.
Live from the Lighthouse, Poole.
Martin Handley presents a concert from the Bournemouth Symphony Orchestra and their inspirational Ukrainian Music Director Kirill Karabits which opens with Mahler's Blumine, a short movement which he described as a "sentimentally impassioned... love-episode," and ends with the symphony with which Shostakovich restored his reputation with his Soviet masters. The authorities might have bristled as the crowds cheered when Mravinsky, the conductor of that first performance, lifted the score above his head in triumph but they soon claimed that they found everything they had demanded of Shostakovich restored in this Fifth symphony.
Mahler Blumine
Beethoven Concerto for Violin, Cello, and Piano in C major, Op. 56 - 'Triple Concerto'
c. 8.15pm
Interval music
c. 8.35pm
Shostakovich Symphony no.5
Sunwook Kim (piano)
Amyn Merchant (violin)
Jesper Svedberg (cello)
Bournemouth Symphony Orchestra
Kirill Karabits (conductor).