Main content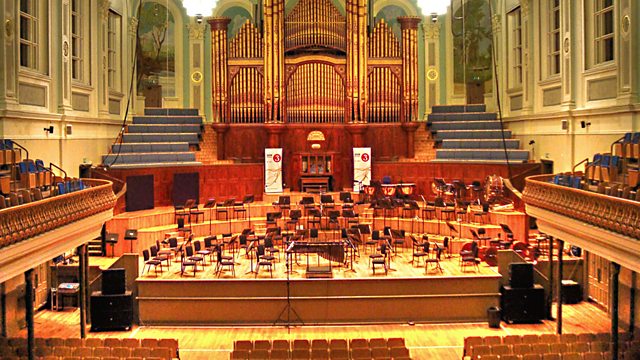 Academy of Ancient Music - Mozart, Gluck
Live from Milton Court, London, the Academy of Ancient Music performs music inspired by Vienna. With Mozart's Concerto in C for flute and harp, K299 and Gluck's Don Juan.
Live from Milton Court, London
Presented by Martin Handley
The Academy of Ancient Music performs music by inspired by Paris and Vienna - Mozart's sparkling flute and harp concerto, and Gluck's ballet masterpiece Don Juan.
Mozart: Concerto for flute and harp in C, K.299
7.55 Interval
Alfred Brendel performs Mozart's Piano Sonata in A minor, K.310
8.15
Gluck: Don Juan
Rachel Brown (flute)
Masumi Nagasawa (harp)
The Academy of Ancient Music
Gergely Madaras (conductor)
Period instrument ensemble The Academy of Ancient Music takes us to Vienna and Paris - two of the most important musical cities in the 18th century, where both Mozart and Gluck worked and found inspiration.
Bavarian-born and Austrian-educated, Christoph Willibald Gluck became master of the Parisian stage, renowned for his reforming operas, into which he injected human drama. This is also a crucial element of his masterpiece ballet, Don Juan, first performed in Vienna in 1761. Familiar to anyone who knows Mozart's opera on the same subject, Don Giovanni, the ballet's story tells of the notorious philanderer's descent into hell, complete with wild fandango and terrifying passacaglia.
Mozart was inspired by the bustling Parisian music scene but not by the city itself. His unhappy time there in the 1770s was not improved by a commission for a concerto for flute and harp, apparently two of his least favourite instruments. Yet the concerto sparkles with joy and playfulness, and has become a well-loved favourite.