Main content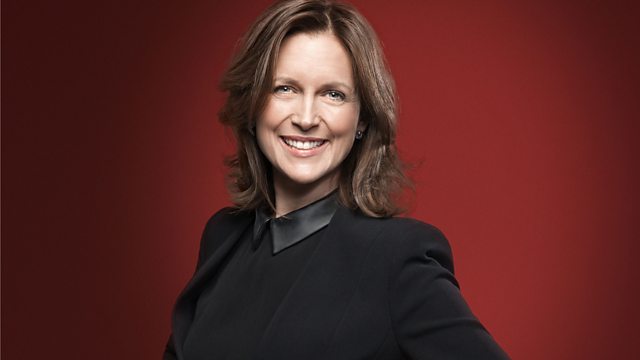 Strauss 150: Die schweigsame Frau
Katie Derham presents an archive performance of Strauss's three-act comic opera Die schweigsame Frau, performed at the 1959 Salzburg Festival.
STRAUSS 150
Katie Derham presents this week's opera matinee as part of Radio 3's continuing complete Strauss opera series to mark the 150th anniversary of his birth.
A landmark live performance of Strauss's 3-act comedy Die schweigsame Frau (The Silent Woman), Op. 80, recorded at the Salzburg Festival on 6th August 1959. A stellar cast list, including Hans Hotter Lucia Popp and Georgine von Milinkovic, is directed by of one of the great Strauss conductors, Karl Böhm.
The libretto for Die schweigsame Frau was the result of Strauss's only collaboration with the Jewish author Stefan Zweig, based on Ben Jonson's play, "The Silent Woman." Cantankerous outbursts are commonplace in the life of Sir John Morosus, a retired admiral who is hypersensitive to all kinds of noise - including the music of an opera troupe ushered in by the unexpected return of his long-lost nephew. Soon Morosus is at the centre of a farce cooked up by various characters, who present him with an allegedly silent woman to marry. However, the relationship turns into a hilarious nightmare.
Richard Strauss: Die schweigsame Frau (The Silent Woman), Op. 80
Sir Morosus ..... Hans Hotter (bass-baritone)
Seine Haushälterin (His Housekeeper) ..... Georgine von Milinkovic (mezzo-soprano)
Der Barbier (The Barber) ..... Hermann Prey (baritone)
Henry Morosus ..... Fritz Wunderlich (tenor)
Aminta (His wife) ..... Hilde Güden (soprano)
Isotta ..... Pierrette Alarie (soprano)
Carlotta ..... Hetty Plümacher (mezzo-soprano)
Morbio ..... Josef Knapp (baritone)
Vanuzzi ..... Karl Dönch (bass-baritone)
Farfallo ..... Alois Pernerstorfer (bass-baritone)
The Chorus of the Vienna State Opera
Vienna Philharmonic
Karl Böhm.