Main content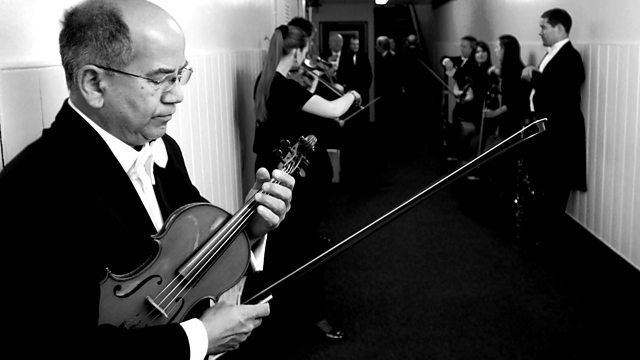 Live from the Ulster Hall, Belfast
Live from Ulster Hall: Sibelius: Incidental Music (Belshazzar's Feast). Pettersson: 24 Barefoot Songs (excpts). Gade: En Sommardag paa Landet. Plus recordings of Brahms and Dvorak.
The Ulster Orchestra in Concert
Live from the Ulster Hall in Belfast, the Ulster Orchestra marks Afternoon on 3's Nordic and Baltic season with a programme of music by Sibelius, Allan Pettersson and Niels Wilhelm Gade, introduced from the stage by John Toal. British baritone Benedict Nelson is the soloist and Christian Lindberg conducts. Plus, back in London, Katie Derham showcases some of the Ulster Orchestra's most recent recordings.
2pm
Ulster Orchestra
Christian Lindberg (conductor)
Benedict Nelson (baritone)
John Toal (presenter)
LIVE from the Ulster Hall, Belfast
2.05pm
Jean Sibelius: Incidental music to Belshazzar's Feast, Op.51 1
2.20pm
Allan Pettersson: From 24 Barefoot Songs*
Herren går på ängen (The Lord Walks in the Meadow)
Mens flugorna surra (While the Flies are Buzzing)
Min längtan (My Yearning)
En spelekarls himlafärd (A minstrel's skyride)
2.35pm
Niels Wilhelm Gade: En Sommardag paa Landet, Op. 55
(Summer Day in the Country)
3.10pm
Brahms: Variations on a theme by Haydn, Op.56
Ulster Orchestra
Jac Van Steen (conductor)
3.30pm
Dvorak: Symphony No.6, Op.60
Ulster Orchestra
JoAnn Falletta (conductor).