Main content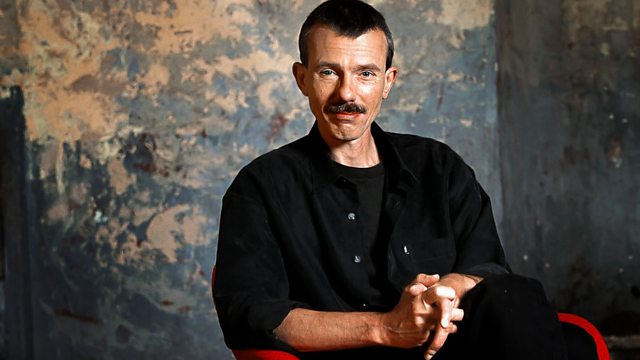 Atos Trio and Elias Quartet
Jonathan Swain presents a programme of Schumann and Schubert with former Radio 3 New Generation Artists the Atos Trio and the Elias Quartet.
Jonathan Swain presents a programme of Schumann and Schubert with former BBC Radio 3 New Generation Artists ATOS Trio and Elias Quartet.
12:31 AM
Schumann, Robert [1810-1856]
Piano Trio No.1 in D minor (Op.63)
ATOS Trio
1:05 AM
Schubert, Franz [1797-1828]
Quartet for strings no. 13 (D.804) (Op.29) in A minor "Rosamunde"
Elias Quartet
1:43 AM
Grieg, Edvard (1843-1907)
Selected Lyric Pieces - Walz (Op.12 No.2); Norwegian Melody (Op.12 No.6); Folk song (Op.12 No.5); Canon (Op.38 No.8); Elegy (Op.38 No.6); Waltz (Op.38 No.7); Melody (Op.38 No.3)
Leif Ove Andsnes (piano)
2:01 AM
Elgar, Edward (1857-1934)
Variations on an original theme (Enigma) (Op.36)
New Zealand Symphony Orchestra, Sir Neville Marriner (conductor)
2:31 AM
Palestrina, Giovanni Pierluigi da (c.1525-1594)
Missa in duplicibus minoribus II for 5 voices
Maîtrise de Garçons de Colmar, Ensemble Giles Binchois, Ensemble Cantus Figuratus der Schola Cantorum Basiliensis, Dominique Vellard (director)
3:05 AM
Beethoven, Ludwig van [1770 -1827]
Concerto for piano and orchestra no. 1 (Op.15) in C major
Martha Argerich (piano), Orchestra of the 18th Century, Frans Bruggen (conductor)
3:39 AM
Dukas, Paul [1865-1935]
Villanelle for horn and piano
Tamás Zempléni (horn), Zoltán Kocsis (piano)
3:46 AM
Scarlatti, Domenico (1685-1757)
Sonata in B minor (Kk.87)
Andreas Staier (harpsichord)
3:52 AM
Grandjany, Marcel (1891-1975)
Rhapsodie pour la harpe (Op.10)
Rita Costanzi (harp)
4:02 AM
Svendsen, Johann (1840-1911)
Festival Polonaise - for orchestra (Op.12)
Bergen Philharmonic Orchestra, Philippe Jordan (conductor)
4:11 AM
Viotti, Giovanni Battista [1755-1824]
Serenade for 2 violins no.1 (Op.23) in A major
Angel Stankov (violin), Yossif Radionov (violin)
4:21 AM
Geminiani, Francesco [1687-1762]
Concerto Grosso (Op.3 No.2)
Europa Galante (ensemble); Fabio Biondi (director)
4:31 AM
Fasch, Johann Friedrich (1688-1758)
Sonata in D minor
Amsterdam Bach Soloists, Wim ten Have (conductor)
4:41 AM
Lassus, Orlande de (1532-1594)
Magnificat 'Praeter rerum seriem'
The King's Singers - Jeremy Jackson & Alastair Hume (countertenors), Robert Chilcott (tenor), Colin Mason & Simon Carrington (baritones), Stephen Connolly (bass)
4:50 AM
Lithander, Carl Ludwig (1773-1843)
Piano Sonata in C major (Op.8 No.1) 'Sonate facile'
Juhani Lagerspetz (piano)
5:01 AM
Mozart, Wolfgang Amadeus (1756-1791)
Three Marches (K.408)
Symphony Nova Scotia, Georg Tintner (conductor)
5:14 AM
Muffat, Georg (1653-1704)
Sonata for solo violin and bass continuo
Salzburger Hofmusik, Wolfgang Brunner (director) & Sabine Lier (violins), Peter Sigl (cello), Walter Rumer (violone), Hans Brüdel (archlute), Wolfgang Brunner (harpsichord)]
5:27 AM
Ibert, Jacques (1890-1962)
Flute Concerto
Petri Alanko (flute), Finnish Radio Symphony Orchestra, Jukka-Pekka Saraste (conductor)
5:47 AM
Schubert, Franz (1797-1828)
Fantasy for piano in C 'Wandererfantasie' (D.760)
Paul Lewis (piano)
6:09 AM
Archduke Rudolf of Austria (1788-1831)
Trio for clarinet, cello and piano
Amici Chamber Ensemble: Joaquín Valdepeñas (clarinet), David Hetherington (cello), Patricia Parr (piano).