Main content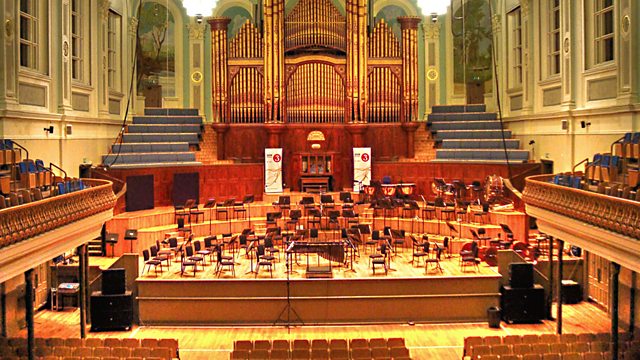 Halle - Dvorak, Beethoven, Bartok
From the Royal Concert Hall in Nottingham, the Halle under Cristian Macelaru. Dvorak: Carnival Overture. Beethoven: Piano Concerto No 2 in B flat. Bartok: Concerto for Orchestra.
edLive from the Royal Concert Hall Nottingham
Hallé Orchestra
Cristian Macelaru, conductor
Francesco Piemontesi, piano
Dvorák: Carnival Overture
Beethoven: Piano Concerto No.2 in B flat
Interval music
Bartók: Concerto for Orchestra
The Carnival Overture was originally part of a cycle of three overtures to which Dvorák gave the title Nature, Life and Love in 1891. It was only later that he split up the three overtures to give them all independent life. The Overture is followed by Beethoven's Second Piano Concerto, which shows the composer still under the influence of Mozart but beginning to find his own voice. The concert ends with a performance of one of the landmark works of the mid-twentieth century - Bartók's mighty showpiece the Concerto for Orchestra.
Rob Cowan with a recommendation from recordings of Bartok's Concerto for Orchestra

Stephen Johnson reveals links in Dvorak's In Nature's Realm, Carnival and Othello.