Main content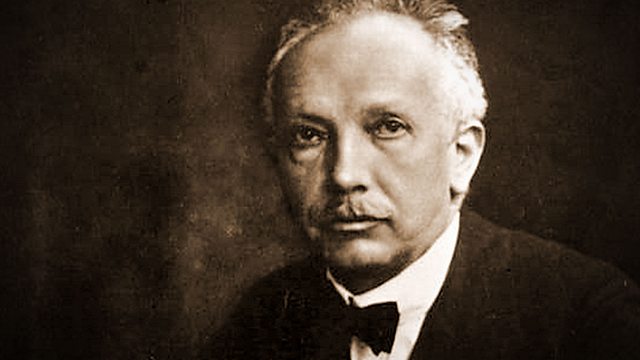 Strauss 150: Salome
A performance given at the 2014 Proms of Strauss's great tragedy Salome, marking the 150th anniversary of his birth. Donald Runnicles conducts his Deutsche Oper Berlin.
R Strauss 150:
In Richard Strauss's 150th-anniversary year the Proms presented a double bill of his two great tragedies. This is another chance to hear one of them Salome. Donald Runnicles conducted his Deutsche Oper Berlin forces with soprano Nina Stemme in the title role of the troubled princess.
Richard Strauss: Salome
Herod: Burkhard Ulrich (Tenor)
Herodias: Doris Soffel (Mezzo-Soprano)
Salome: Nina Stemme (Soprano)
Jokanaan: Samuel Youn (Baritone)
Narraboth: Thomas Blondelle (Tenor)
Herodias Page: Ronnita Miller (Alto)
1st Jew: Paul Kaufmann (Tenor)
3rd Jew: Jörg Schörner (Tenor)
4th Jew: Clemens Bieber (Tenor)
5th Jew: Andrew Harris (Bass)
1st Nazarene: Noel Bouley (Bass-Baritone)
2nd Nazarene: Carlton Ford (Baritone)
1st Soldier: Marko Mimica (Bass-Baritone)
2nd Soldier: Tobias Kehrer (Bass)
Cappadocian: Seth Carico (Bass)
2nd Jew/A Slave: Gideon Poppe (Tenor)
Deutsche Oper Berlin
Donald Runnicles (Conductor)
After seeing Oscar Wilde's play Salomé, Richard Strauss was overcome with the feeling that it "cried out for music."
Wilde wrote his drama on "the sinfulness of innocence" in French and Strauss used a German translation by Hedwig Lachmann as his libretto. First performed in Dresden in December 1905, Salome gave Richard Strauss his first international opera success.
The story is one that takes passion to its extreme and beyond. Salome is the sultry princess of ancient Judea. Her stepfather, Herod, has promised Salome half of his kingdom in exchange for a sensual dance. In return, she asks that he gives her the head of the imprisoned prophet, John the Baptist on a silver platter...
In the title role, for which Strauss famously wished for a 16-year-old princess with the voice of an Isolde, is one of the world's leading dramatic sopranos, Nina Stemme. Presented by John Shea.
There'll also be a Radio 3 Opera Guide to Salome before the music.
Synopsis
Judea, A.D. 30. From the moonlit terrace of King Herod's palace, Narraboth, captain of the guard, gazes rapturously inside at the Princess Salome, who is feasting with her stepfather and his court. The voice of the prophet Jochanaan echoes from a deep cistern, where he is imprisoned by the king, who fears him. Salome, bored with Herod's lechery and his coarse guests, rushes out for fresh air and becomes curious when she hears Jochanaan curse Herodias, her mother. When the soldiers refuse to bring Jochanaan to her, Salome turns her wiles on Narraboth, who orders that Jochanaan be summoned. Salome is fascinated by the prophet's deathly pallor and pours out her uncontrollable desire to touch him. The prophet rejects her, speaking of the Son of God who will come to save mankind. When Salome continues to beg for Jochanaan's kiss, Narraboth stabs himself in horror, and the prophet descends into the cistern, urging her to seek salvation in the Messiah. The girl collapses in frustration and longing.
Herod appears, followed by his court. When he slips in Narraboth's blood, he becomes unnerved and begins to experience hallucinations, which Herodias scorns. Herod's thoughts turn to Salome, who spurns his attentions. Renewed abuse from Jochanaan's subterranean voice harrasses Herodias, who demands that Herod turn the prophet over to the Jews. Herod's refusal incurs an argument among several Jews concerning the nature of God, and a narrative of Christ's miracles by two Nazarenes.
Herod begs Salome to divert him by dancing and offers her anything she might wish in return. Salome makes him swear he will live up to his promise, then dances, slowly shedding seven veils and finishing her performance at his feet. Salome demands the head of Jochanaan on a silver platter, ignoring Herod's desperate alternatives - jewels, rare birds, a sacred veil. The terrified king finally gives in. After a tense pause, the arm of the executioner rises from the cistern, offering the head to Salome. As clouds obscure the moon, Salome seizes her reward passionately, addressing Jochanaan as if he lived and triumphantly kissing his lips. Overcome with revulsion, Herod orders the soldiers to kill Salome.

-- courtesy of Opera News