Main content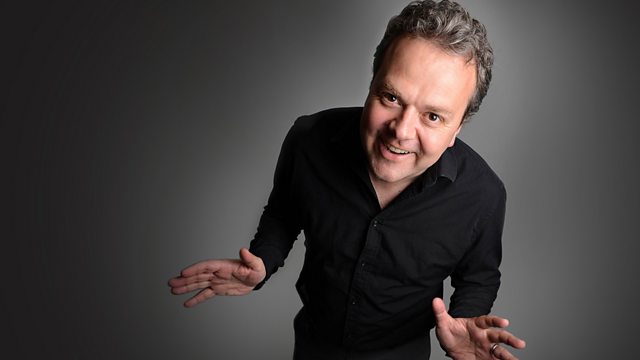 A stay-at-home husband has health problems - but salvation comes in the form of a charity race. Stars Hal Cruttenden. From 2014.
Hal Cruttenden stars as a 40-something husband and father who, years ago, decided to give up his job and become a stay at home father. His wife, Sam, has a successful business career which makes her travel more and more. His children, Lilly and Molly, are growing up fast, and his role as their father and mentor is diminishing by the day.
Written by Hal Cruttenden and Dominic Holland.
With Dominic Holland, Ed Byrne, Anna Crilly, Gavin Webster, Dominic Frisby and Samuel Caseley.
In this episode, Hal faces a horrifying thought - he might have testicular cancer. So he tries to look mortality in the face - not easy for an overly sensitive and emotional man. He tries to bond with his entrepreneurial stepson Jack, but a visit to a football match doesn't work out as Hal planned.
An unlikely form of salvation arrives when it's suggested that Hal takes part in a charity run. Things take an unexpected turn and Hal actually surprises himself - but not in the way he planned.
Producer: Paul Russell
An Open Mike production for BBC Radio 4 first broadcast in November 2014.
Credits
| Role | Contributor |
| --- | --- |
| Hal | Hal Cruttenden |
| Actor | Dominic Holland |
| Actor | Ed Byrne |
| Actor | Anna Crilly |
| Actor | Gavin Webster |
| Actor | Dominic Frisby |
| Actor | Samuel Caseley |
| Writer | Hal Cruttenden |
| Writer | Dominic Holland |
| Producer | Paul Russell |