Main content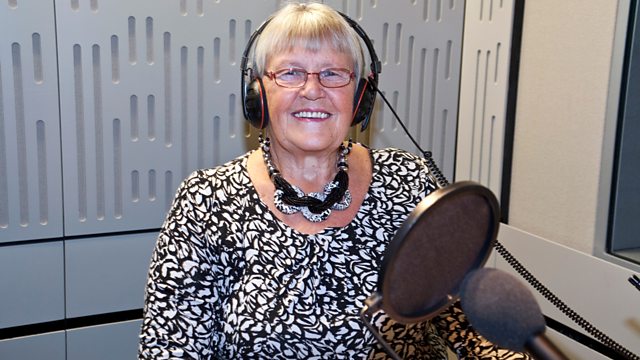 Family Rights Group
Chris Leaves, who took on the care of her grandchildren, makes the Radio 4 Appeal for Family Rights Group, the charity advising families whose children need children's services.
Grandmother of five, Chris Leaves, makes the Radio 4 Appeal for Family Rights Group, the charity advising families whose children are involved with, or need children's services. The charity was a lifeline for Chris, when she and her husband took on their two youngest grandchildren, because of problems the children's mother was having. Family Rights Group advises people like Chris, as well as parents, friends or relatives involved in a child's life.
Registered Charity No 1015665
To Give:
- Freephone 0800 404 8144
- Freepost BBC Radio 4 Appeal, mark the back of the envelope 'Family Rights Group.
Last on
The Charity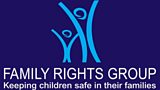 For 40 years Family Rights Group has been advising families in England and Wales whose children are in need, are subject to child protection enquiries or are in care.  Some are mothers or fathers with mental health problems or learning difficulties, others are grandparents, siblings, aunts, uncles or friends who are considering taking on a child who cannot remain at home.
The Charity's work enables children to live safely and thrive within the family.
Advice Service
Over 7000 families a year get advice from Family Rights Group. The service helps them to:
Understand their rights and options so they can make informed decisions about the care of children within their family; 
Develop a working relationship with social workers; 
Have their voices heard in order to influence social work plans or court decision about their children.
The numbers of families contacting the advice service has trebled in the last seven years - the service is overwhelmed. Lack of funds means that currently only four out of ten families trying to contact the service get through to an adviser.  Every £48 enables another family to be helped.
Advocacy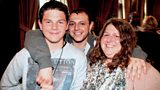 Some families need more than phone advice. £110 enables the charity to draft letters and negotiate with the local authority, for example on behalf of a sibling who wants to raise her younger brother and prevent him being taken into care.
A recent study found that 84% of these family and friends carers who received support from our advice and advocacy service said that it helped the family to stay together (Featherstone, 2012).
Local Support Groups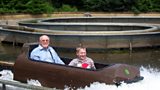 Many grandparents, who are raising their grandchildren, feel very isolated from their peers, as do other relatives in these circumstances. Taking on the children causes many carers to fall into severe poverty and they struggle to get basic help, such as counselling for children who have suffered prior trauma or tragedy.  Local family and friends care groups set up by Chris Leaves, on behalf of Family Rights Group can make a tremendous difference, enabling carers to meet others in a similar situation, share knowledge and feel less alone. Local fun days are often the first time the children meet others like themselves, who cannot live with their parents and are being raised by family and friends carers.
Broadcasts