Main content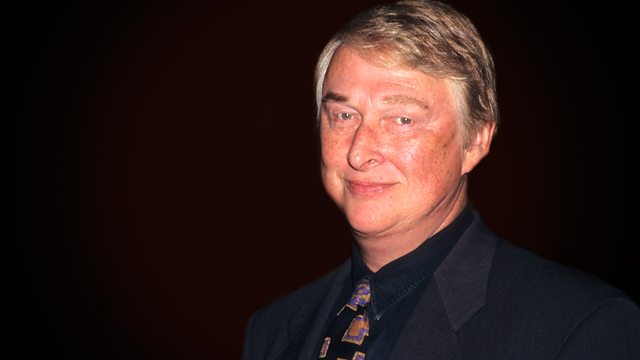 Sir Thomas Macpherson, Mike Nichols, Alexander Grothendieck, Paul Vaughan, Leonore Davidoff and Jimmy Ruffin
Matthew Bannister on war hero Sir Tommy Macpherson, director Mike Nichols, mathematician Alexander Grothendieck, broadcaster Paul Vaughan and feminist historian Leonore Davidoff.
Matthew Bannister on
Sir Tommy Macpherson who won the Military Cross three times during the war for daring exploits which included bluffing thousands of German troops into surrendering.
The film and stage director Mike Nichols who brought us Dustin Hoffman in The Graduate and the Monty Python musical Spamalot.
Alexander Grothendieck - described by Le Monde newspaper as "the greatest mathematician of the 20th century"
Paul Vaughan, the long serving presenter of Radio 4's arts programme Kaleidoscope and the voice of the TV science series Horizon.
And the feminist historian and sociologist Leonore Davidoff who put class and gender relations at the heart of her work. Her studies advanced the understanding of women's history and she was the founding editor of the journal Gender and History.
Sir Thomas Macpherson
Matthew spoke to his daughter, Ishbel Macpherson and to his biographer and friend, Richard Bath. 
Born 4 October 1920; died 6 November 2014 aged 94.
Mike Nichols (pictured)
Matthew spoke live in the studio to the theatre critic, Matt Wolf. 
Born 6 November 1931; died 19 November 2014 aged 83.
Alexander Grothendieck
Matthew spoke to Dr Eugenia Cheng, Senior Lecturer in the School of Mathematics and Statistics, at the University of Sheffield and to Professor Luc Illusie whose PhD was supervised by Grothendieck 1964. 
Born 28 March 1928; died 13 November 2014 aged 86.
Paul Vaughan
Matthew spoke to John Boundy, the former head of BBC Radio Arts who produced the last edition of Kaleidoscope. 
Born 24 October 1925; died 14 November 2014 aged 89.
Leonore Davidoff
Matthew spoke to her friend, the historian Angela V. John. 
Born 31 January 1932; died 19 October 2014 aged 82.
Jimmy Ruffin
Born 7 May 1936; died 17 November 2014 aged 78.
Credit
| Role | Contributor |
| --- | --- |
| Presenter | Matthew Bannister |