Main content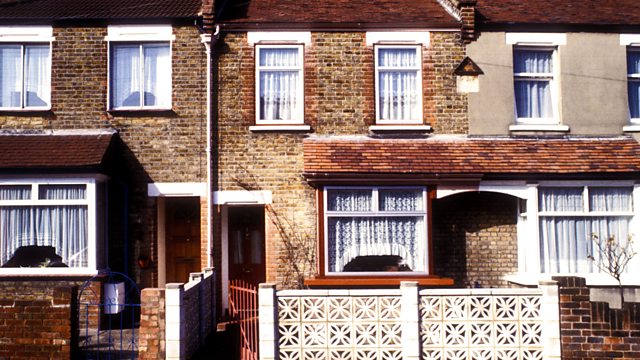 Homes; Debt; Contraception in Africa; Women and Careers
Homes; Debt; Contraception in Africa; Women and careers.
The architect Corbusier called it 'a machine for living in', writer H G Wells, 'the jackdaw dream'. On his desert island Robinson Crusoe set about creating one as soon as he possibly could. All three were referring to the concept of a home. I will be speaking to the author of a new book exploring the challenges of our understanding of what home means.
The artist who used the repossession of her house to inspire her work - Alinah Azadeh - will be talking to me about the Burning the Books Project which has been touring the country since 2011.
A new easy-to-use contraceptive device in the form of a little syringe is to be made available to women in 69 of the world's poorest countries for just $1. So what difference will this device make to women living in poverty?
We look at a study which followed 17 women across 17 years as they pursued their individual career dreams.
Last on

Chapters
Imagining Women's Careers

Duration: 09:17

Burning the Books

Duration: 15:50

Contraception in Africa

Duration: 09:32

'The Making of Home'

Duration: 06:28

'The Making of Home'

The architect Corbusier called it 'a machine for living in', writer H G Wells, 'the jackdaw dream'. On his desert island Robinson Crusoe set about creating one as soon as he possibly could. All three were referring to the concept of a home. In a new book 'The Making of Home' Judith Flanders challenges our understanding of what home means tracing the evolution of the house across northern Europe and America from the sixteenth to the early twentieth century. She guides Jenni on a tour from the humble shack to the modern high rise.

'The Making Of Home' is published by Atlantic Books.

Burning the Books

In 2011, Alinah Azadeh and her husband  were issued with a repossession order for their home where they had lived with their children for five years.  After that this British artist of Iranian heritage resolved to make debt  the subject of her next artwork. Her project called Burning the Books has been touring the country for the last three years. She joins Jenni to explain exactly what it is all about.

Photo courtesy of Lilian Simonsson

Imagining Women's Careers

When it comes to setting career horizons are too many women still their own worst enemy? A new book 'Imagining Women's Careers' takes a new look at the different ways individual women  regard their career. It's based on a research study  which followed the career stories  of seventeen women in one  northern city  across seventeen years.  The women were first interviewed in 1993 during a period  of recession. At that time  they had all made the decision to set up their own business and become self employed. In 2010,   in the middle of another   recession, the women were interviewed a second time and asked to reflect  on how their career had developed  and how much their career attitude had changed in the interim.   Jenni talks to Laurie Cohen, Author of 'Imagining Women's Careers' and to Carole Fossey, Managing Director of BeResources recruitment consultancy. 

 

Contraception in Africa

A new easy-to-use contraceptive device in the form of a little syringe is to be made available to women in 69 of the world's poorest countries for just $1. So what difference will this device make to women living in poverty and how unique is it?

Credits

| Role | Contributor |
| --- | --- |
| Presenter | Jenni Murray |
| Producer | Bernadette McConnell |
| Interviewed Guest | Alinah Azadeh |

Broadcast