Main content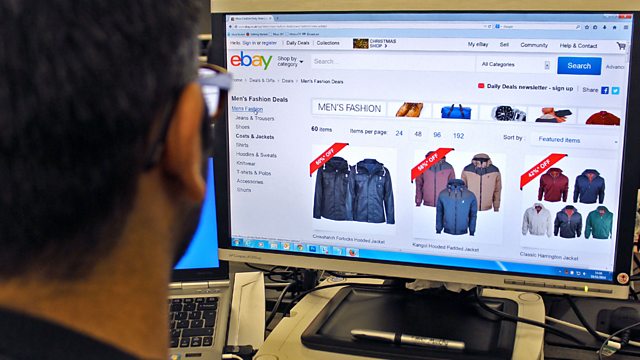 eBay's restricted items and Wonga's compensation
Banned goods that contain asbestos are found on eBay, Wonga struggles to compensate customers and Lloyds Bank's hefty insurance renewals.
Selling asbestos is illegal in this country, so why are eBay traders listing asbestos-filled WW2 gas masks unrestricted? The online auction site explains.
The payday loan company, Wonga, promised in June to compensate 45,000 customers it sent fake legal letters to. However so far just 5,000 people have been paid anything.
If you are thinking of letting your insurance roll over for another year - think again. Lloyds Bank has been found to be inflating premiums by as much as 100% in seven years.
And weight loss surgery - a woman who's had it meets someone who might.
Presenter: Winifred Robinson
Producer: Natalie Donovan.
Chapters
Wonga

Wonga is yet to contact 18,000 people who were pursued by legal firms

Duration: 07:45

Insurance Renewal

Lloyds Bank Housing Insurance renewals claim to be a good deal, but are anything but!

Duration: 06:15

Tesco Kitchens update

An update on Tesco's decision to shut down its fitted kitchen business

Duration: 00:22

Ebay Gas Masks Update

Ebay have been criticised for allowing the sale of WWII gas masks that contain asbestos

Duration: 06:35

Phone Protest

Poor EE mobile network coverage in Shropshire leads to campaign

Duration: 03:24

Gastric Surgery

Two listeners discuss surgery for obesity

Duration: 05:57

Revenge Eviction

The Government wants to stop landlords from revenge evicting

Duration: 07:12