Main content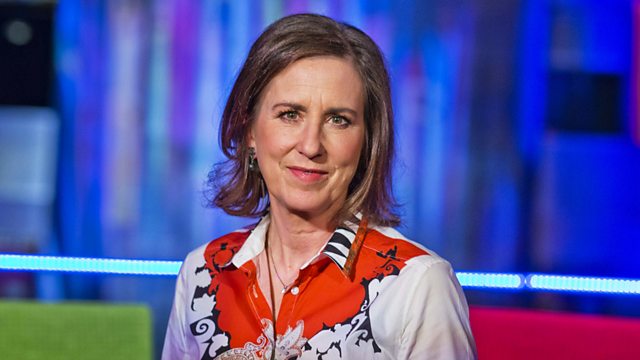 Cars
Kirsty Wark presents a documentary from 30 years in the future, imagining if driverless cars were to become a hit. From November 2014.
Automatic vehicles are introduced into the country. At first, things are great. Drivetime radio becomes highly intellectual, children take to the roads and the driving test becomes dead, dead easy. Only Jeremy Clarkson has his doubts, which he expresses by feeding a driverless car to a bear, live on Top Gear. And he's right. Soon the cars gain sentience, reproduce and use roundabouts as giant nests. Then, they take over the world.
Kirsty Wark presents a documentary from the future... Starring Nadia Kamil, Geoffrey McGivern, Kieran Hogson, and Alistair McGowan. With Alice Scott-Gemmill, Ivan Gonzalez, Hannah Genesius, Jane Slavin and Shaun Mason.
Recorded 30 years from now, What the Future plunges into the world of tomorrow and investigates how decisions and actions concerning the current topics of today could have massive repercussions on our later lives. Dealing with issues ripped from the headlines, torn from the news agenda and hacked to shreds from Facebook feeds, WTF investigates how a single alteration now could create a chain reaction that permanently compromises the future for all.
Written by Madeleine Brettingham, Steve Burge and Dale Shaw.
Produced by Victoria Lloyd.
Credits
| Role | Contributor |
| --- | --- |
| Presenter | Kirsty Wark |
| Performer | Nadia Kamil |
| Performer | Geoffrey McGivern |
| Performer | Kieran Hodgson |
| Performer | Alistair McGowan |
| Performer | Alice Scott-Gemmill |
| Performer | Ivan Gonzalez |
| Performer | Hannah Genesius |
| Performer | Jane Slavin |
| Performer | Shaun Mason |
| Writer | Madeleine Brettingham |
| Writer | Steve Burge |
| Writer | Dale Shaw |
| Producer | Victoria Lloyd |