Main content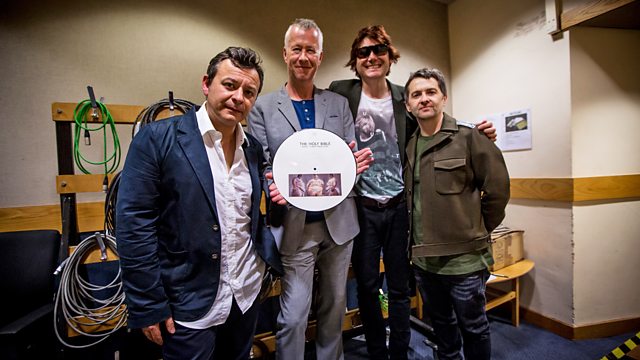 Manic Street Preachers (the A-Side)
James Dean Bradfield, Nicky Wire and Sean Moore talk and play their way back to 1994 and the making of The Holy Bible.
John Wilson continues with his new series in which he talks to leading performers and songwriters about the album that made them or changed them. Recorded in front of a live audience at the BBC's iconic Maida Vale Studios.
Programme 3. Manic Street Preachers' 'THe Holy Bible' with Sean Moore, James Dean Bradfield and Nicky Wire.
Released a mere five months before the disappearance of main lyricist and rhythm guitarist Richey Edwards, The Holy Bible reflects his fragile mental state. On its release, Q said "even a cursory glance at the titles will confirm that this is not the new Gloria Estefan album". And with tracks like "Yes", "Of Walking Abortion", "Mausoleum" and "4st 7lb", the lyrics deal with everything from prostitution and serial killers to the Holocaust and self-starvation.
With Manic Street Preachers about to take this career defining album back on Tour in December, when they played some of the songs from it for this special edition of Mastertapes, it was the first time in two decades that Nicky, James and Sean played some of them in front of an audience.
Complete versions of the songs performed in the programme (as well as some that weren't) can be heard on the 'Mastertapes' pages on the Radio 4 website.
Producer: Paul Kobrak.